Business Life Assurance: What is it really?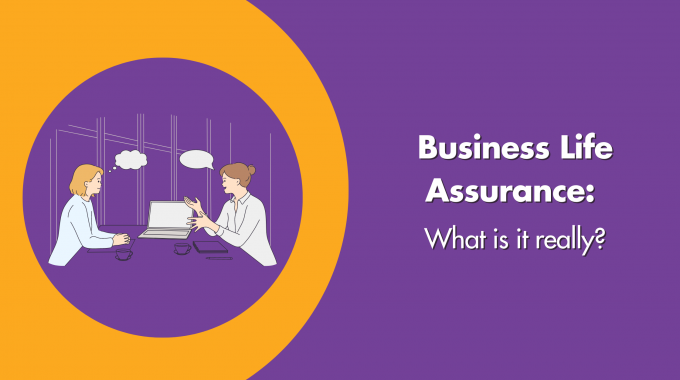 Business Life Assurance and Business Life Insurance are forever being used interchangeably in the health and employee benefits market, but is there a difference between the two that everyone keeps missing? The answer is: no!
Business Life Assurance is not a product or an actual benefit. A lot of our clients and insurers in the industry use it to refer to different life insurance products, such as Death in Service or Key Person Insurance.
An umbrella term if you will!
We explain what we, the Hooray team, mean by Business Life Assurance, providing details on the different products under its umbrella and how important these products can be for the success of your company.
Looking for one-to-one advice from friendly industry experts? Contact us at [email protected] or use the chatbox for FREE one-to-one advice and quotes.
5 types of Business Life Assurance to consider
Quite a few products fall under the term Business Life Assurance, including:
Key Person Insurance
Death in Service Insurance / Group Life Insurance
Relevant Life Insurance
Shareholder Protection Insurance
Group Critical Illness Insurance
In order to work out which one best suits your business, it's worth understanding exactly how they work and how they differ.
What does it do? Provides financial support to businesses should the key person be unable to work due to death, illness, or serious injury. The policy covers the cost required for you to invest in whatever the business might need to fix the situation, such as recruiting and/or training staff and making loan repayments.
Why provide it? Each employee is essential to the running of a successful business, but if your company has a star performer that you simply can't do without (and that can be the business owner themselves), then it's vital to have a financial support mechanism in place to keep the business afloat should they become absent.
Cost? The premium (insurance cost) is calculated on the basis of how much profit that key person brings to the business, combined with an assessment of the risk to the insurer (medical underwriting).
What does it do? A type of Business Life Assurance that can be offered to individual employees, rather than groups. It pays out a lump sum payment in the sad event of that policyholder passing away or becoming terminally ill.
Why provide it? It's really useful for small business owners and the self-employed who do not qualify for Group Life Insurance. At Hooray, we can usually get Group Life cover for two or more employees, but Group Life is not available for individuals. Taking out Relevant Life cover through your business is more tax-efficient than taking out a personal plan.
Cost? Depends on the age of the person, the amount of cover being offered (which is usually a multiple of the employee's salary) and background medical checks.
What does it do? It's a life insurance policy designed to cover groups of employees. A policy is taken out by businesses to provide a tax-free lump sum payment to an employee's selected dependants and loved ones in the sad event of a team member passing away.
Why provide it? This product assures your staff that if anything happens to them, their loved ones are financially protected and cared for – an extremely reassuring benefit to offer. It is also a very cost-effective way of supplying health-related insurance – the more people included, the lower the cost per head.
Cost? The cost of the premium depends on the amount of coverage selected by the employer before the start of the policy and is based on various factors such as the average age of employees, occupation, location and whether the job involves overseas travel. According to data from Canada Life, the average premium for Group Life Cover was £1,316 for first-time buyers.
What does it do? There can be two options following the death/critical illness diagnosis of a business owner/shareholder. Either, the share of the business goes to the family of the deceased/critically ill, or you can take out a policy that provides you (as the business partner) with a lump sum to buy your business partner/shareholder's portion of the company and continue running the business.
Why provide it? This ensures that the shares of your business are going to be used wisely to continue the success of the overall company. It also takes away stress from a business partner's loved ones whilst they are grieving.
What does it do? When using the term Business Life Assurance, some clients are also thinking about Group Critical Illness. This policy provides a tax-free lump sum payment to an employee should they fall critically ill or, in some policies, become disabled.
Why provide it?  Ensures your staff feel valued and helps build a foundation of trust. Critical Illness cover also reassures your employees that they can afford the care they require and have money to assist with general living costs should they become incapacitated as per the terms of the policy.
Cost? According to data from Canada Life, the average cost of insurance was £2,020 in 2020.  Again, the premium will vary depending on the average age of employees, the number of employees included and the agreed payout amount – which is provided as a flat amount or calculated as a multiple of an employee's salary.
What are the benefits of offering 'Business Life Assurance'?
Whichever form of life assurance you provide, there are universal benefits that stem from them.
For employers:
Boosts retention levels and attracts talent
Demonstrates genuine care for your staff's wellbeing
Cost-effective and adaptable for any business size
Can be classed as a business expense – making it tax-free
Easier to manage than most insurance policies
For employees (excluding Key Person cover):
Provides peace of mind and reassurance for staff and their loved ones
Provides an employee's family with financial support and help
Provides staff with a consistent level of protection
Can also cover pre-existing conditions depending on the chosen policy
It's worth noting that Group Life Insurance came out as the second most popular employee benefit in our survey of start-up employees last year. Thankfully, from a business perspective, it's also a low-cost form of insurance which is available to all business sizes.
We feel the increased demand for life insurance may well stem from the heightened health worries brought about by the pandemic. Let's be honest, no one wants to consider mortality too much, but once a policy is put in place, everyone can rest easy.
Would you like help sourcing a Business Life Assurance policy? The expert brokers at Hooray specialise in helping start-ups and SMEs source the best deals FREE of charge. Call us on 01273 222805 or click on the bottom right chatbox for friendly, straightforward advice.