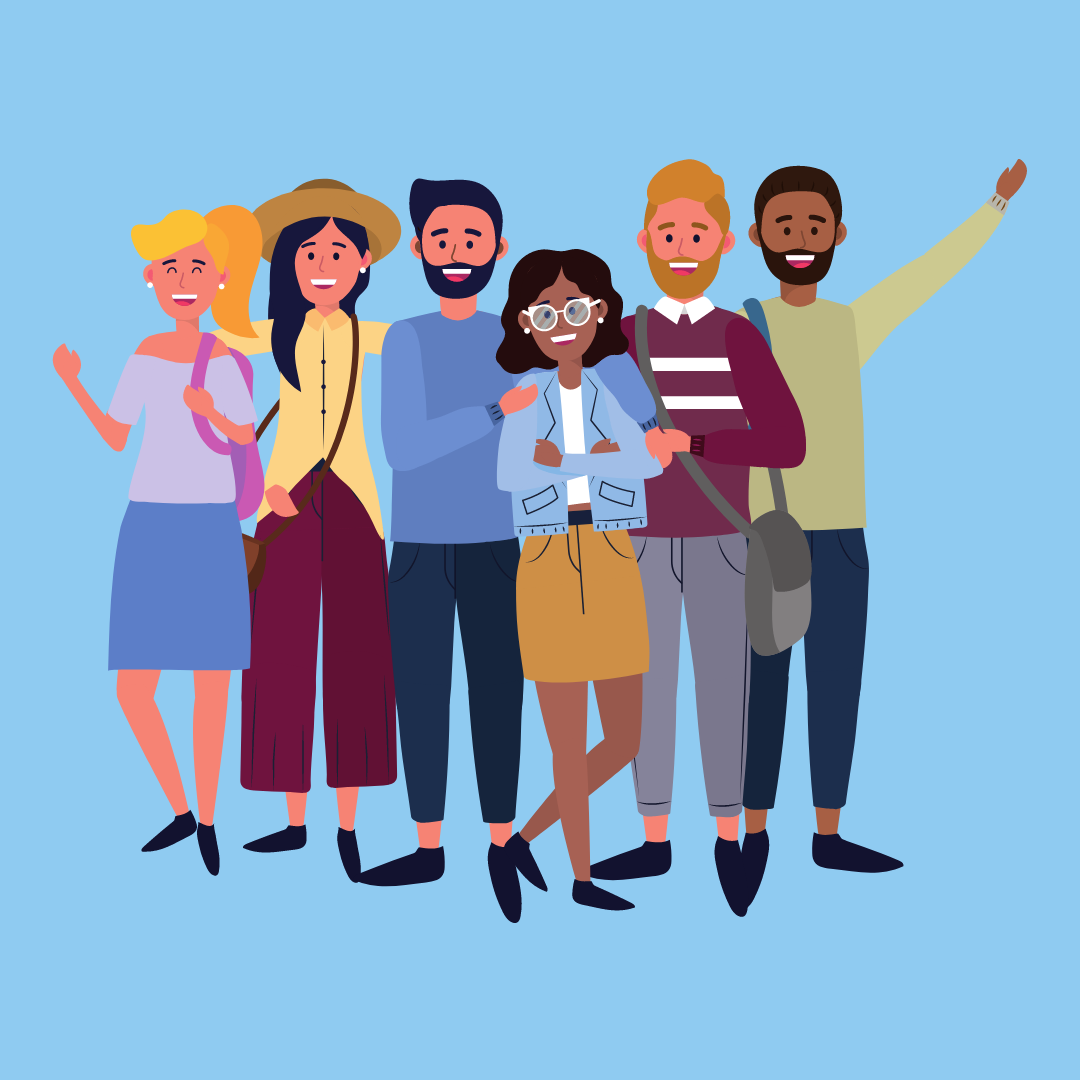 UK Health & Protection Awards Finalists: Best Adviser Sales & Retention Team, Best Small Healthcare Firm & Best Small Protection Firm






What is Group Critical Illness cover?
Group Critical Illness provides employees with a tax-free lump sum payment should they become critically ill. It's very reassuring for employees to know that a lifechanging diagnosis will not leave them in financial difficulty.
You might also hear Group Critical Illness referred to as Business Critical Illness or just Group Critical, but they all refer to the same thing.

Why do I need Group Critical Illness Cover?
Sadly, a lot of the companies that we talk to about Group Critical Illness are reviewing their arrangements because they have been impacted by a serious illness in the workplace.
These companies want to provide support for employees going forward, after experiencing the devastating effect that critical illness can have on their life, their business' productivity and their overall performance.
It can be easy to fall into the trap of thinking 'it won't happen to my staff', but research conducted by Cancer Research UK in 2014-2016 shows that there were around 363,000 new cancer cases in the UK every year. That is more than 990 every day.
The potential impacts of a critical illness are endless, but some that we see most often are:
Reduced salary if unable to work
Necessary home changes to accommodate the illness
Medical bills for private care
Additional expenses when dealing with the impact of a diagnosis
By investing in company Critical Illness Cover, you can offer protection and support to your employees, but they aren't the only ones who will benefit.
Critical Illness Cover also benefits employers, who often see an increase in retention from current employees. By making employees feel valued, you encourage them to care about the success of the company as a whole.
As well as building trust with your current employees, company Critical Illness Cover can help you appeal to outstanding talent in your industry.
The majority of businesses that offer Group Critical Illness cover to employees do so voluntarily, meaning staff pay their own individual premiums. Instead, taking this cost on yourself is a great way to show yourself as an employer who cares about their workforce and ensure that the best applicants fill your roles.
We can advise you through the decision-making process, and help you work out what is best for your business.

Does Group Critical Illness Insurance Cover pre-existing conditions?
All Group Critical Illness insurers include a pre-existing condition exclusion in their policies, which will usually exclude any conditions from the past five years. This exclusion period varies between insurers and is different from Group Income Protection or Group Life Insurance policies, so it is best to seek financial advice before taking out a policy.

How much will Group Critical Illness cost?
As we mentioned in our Group Critical Illness FAQs, Business Critical Illness is still a growing market and prices vary according to several factors outlined below. Nonetheless, data from Canada Life reveals that the average Group Critical Illness premium in 2021 was £2,020.
To determine your premium, insurers will consider three key factors:
1. Number of employees covered: The more employees covered, the higher the overall cost. However, it will also mean a lower cost per head.
2. Age: Underwriters will assess the risk by calculating the average age of the employees on your payroll. They will also identify which members are above a certain age and consider the risk they pose as a consequence.
3. Level of cover: Group Critical Illness can vary in cost depending on the level of cover you choose. Optional enhanced cover such as total permanent disability usually cost considerably more.
As the market is relatively new in comparison to other group risk products, we suggest arranging a call with one of the Hooray Health & Protection experts. In this free consultation, we will discuss your budget requirements and tailor a quote specific to your needs.
We have helped arrange Group Critical Illness cover for multiple companies who previously thought it was unaffordable, as previous brokers had not reviewed additional options such as adding in clauses to allow them eligibility. It is worth talking with a team of experts who have experience of insurers' underwriting requirements to establish which plan suits your budget.

What is covered under a Group Critical Illness Policy?
The majority of Group Critical Illness insurers have a core group of 10-15 illness which are covered as a minimum, including cancer, heart attack and stroke. Most plans also offer the option to enhance your cover by adding up to 30 additional illnesses on the policy, and some also provide the option to cover Total Permanent Disability.
Every insurer has its own unique terms and conditions and the illnesses they will cover under their policies. If you want to ensure you have reviewed all options, we offer a free market comparison service of the different insurers available.

Is Group Critical Illness taxable?
Group Critical Illness isn't as straightforward as the rest of the group risk market when it comes to tax, hence why most advisors tend to shy away from talking about it.
If the policy is taken out by the company to cover their staff, tax relief is given on the premiums, but the employer will be liable for National Insurance contributions on the premiums. These premiums are also treated as a P11D benefit for employees.
Despite this, it is becoming more common for Business Critical Illness schemes to be offered voluntarily, on a flex scheme basis. That means that the employee is paying their premium themselves, so the premium cannot be claimed as a business expense.
In the event of a claim, the compensation paid directly to the employee will be a tax-free lump sum for them to spend how they see fit.
Please remember that our team here at Hooray are employee benefits experts, not accountants. We can navigate you through the basics but would always advise reviewing any tax matters with your accountant or a tax specialist.

Does Group Critical Illness have added value services?
Obviously, parents do not want to think about what would happen if their child was diagnosed with a critical illness, but we have a duty of care to ensure employers consider this when arranging their staff benefit plans.
Most Group Critical Illness insurers will automatically provide cover for your employees' children at no extra cost and we include this in every Business Critical Illness review.
Child cover on Staff Critical Illness policies will usually be up to a maximum of £20,000 and covers up to eight critical illnesses.
Understandably, your employees may want to increase this benefit and we can offer to review this for them at no additional cost to your company.
Employee Assistance Programmes provide face to face or telephonic counselling for employees experiencing emotional stress (whether covered by the insurance policy or not), which will normally be included in the price of the company's Critical Illness policy.
Employees will have access to a set number of confidential, face-to-face counselling sessions (usually six). This provides employers with the peace of mind their staff have access to help when required.

Will Insurers pay my claim?
One of the most common questions we are asked by people looking into new Critical Illness Insurance is 'will my claim be paid with no problems?'.
Below, we have the Association of British Insurers' Critical Illness claim statistics (group and individual) in 2019, which show insurers in general to have a 92.2% pay-out rate:

This figure is a high claim percentage because there will always be times that insurers have valid reasons to decline claims. These include non-disclosure of vital information, not meeting terms and conditions and fraudulent claims, but we are continually lobbying to see this figure increase.
More recent data shows that Critical Illness claims almost doubled from £7.2 million in 2020 to £13.2 million in 2021, according to research by Legal & General.
Can a small business take Group Critical Illness Cover?
Group Critical Illness is the newest product in the Group Risk market, and the minimum number of lives is usually ten. We do, however, work with one insurer who can offer quotes covering just three employees in smaller businesses.

Why choose Hooray Health and Protection for Group Critical Illness Cover?
When it comes to Group Critical Illness, it can be tricky to know exactly what type of cover and protections are right for your business. This is partly because of the lack of information available in this small market.
The team here at Hooray Health and Protection has an extensive background in arranging new policies and managing claims, so we know which insurers will provide the right solutions for your employees' needs.
We won't charge you anything for a review, whether it's a new or existing policy, so give us a call to discuss today!
Group Critical Illness – FAQs
•Is Group Critical Illness claimable as a business expense?
If the policy is paid by the business and not a voluntary scheme you will usually be able to qualify for tax relief on the premiums but we always advise checking with your accountant first
•How can I get a Group Critical Illness Quote Comparison?
Hooray Health & Protection provide a free comparison of the market. Group Critical Illness insurance prices can fluctuate significantly due to the lack of providers. We ensure you're not overpaying for your policy with our market comparison service.
•Is Group Critical Illness a P11D benefit?
Yes the premiums are classed as a P11D benefit for employees.
•Are Group Critical Illness Payments Taxable?
Claim payments made to your employees will be tax free.
•What costs are involved when setting up a Group Critical Illness policy?
Hooray Health & Protection do not have any additional costs for arranging your Group Critical Illness policy as we are paid by the insurance companies we place business with.