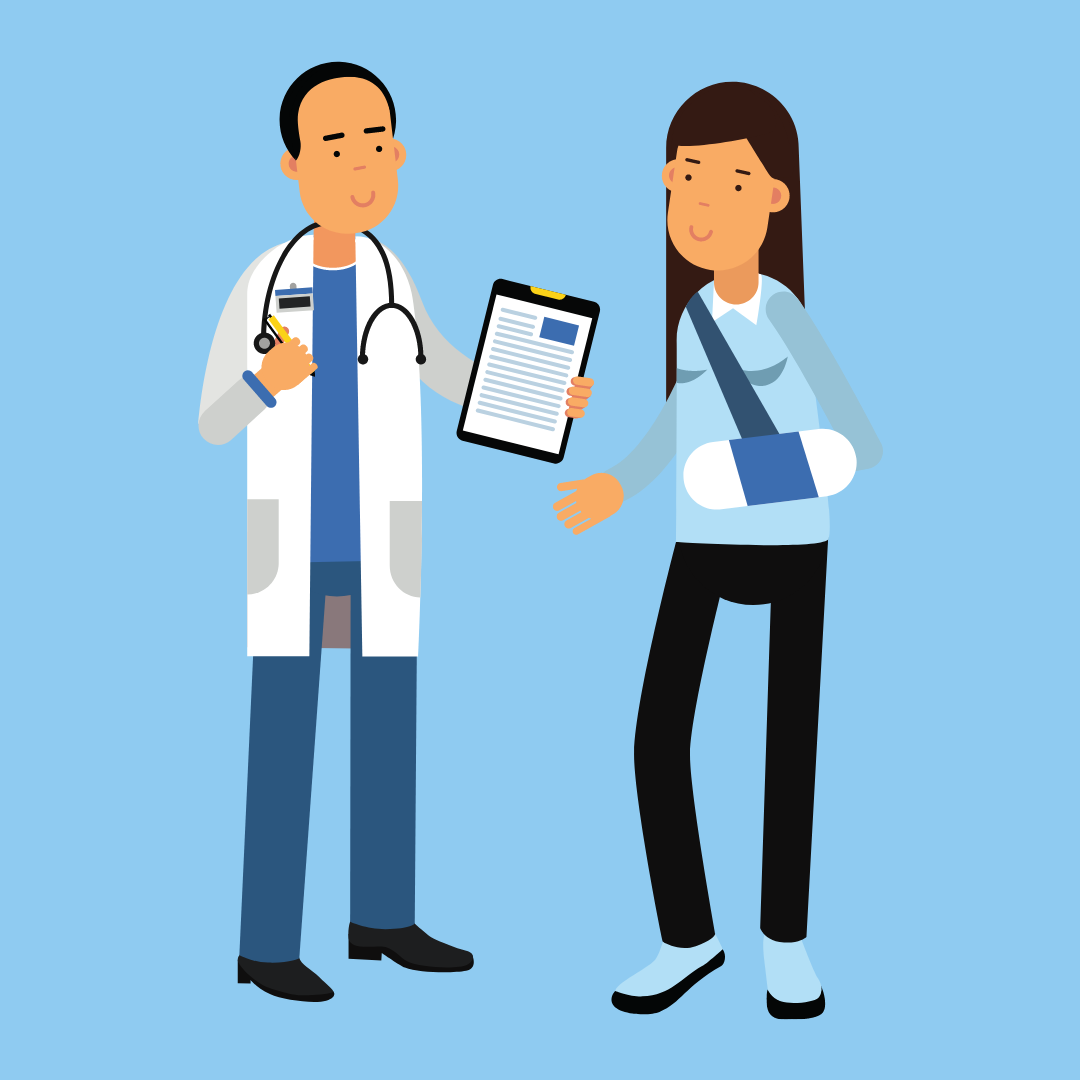 UK Health & Protection Awards 2021 Finalists: Best Adviser Sales & Retention Team & Best Group Protection Adviser






What is Group Income Protection?
Group Income Protection is sometimes referred to as sick pay insurance, employee income protection or even, business long-term disability cover, but it all actually means the same thing.
This insurance cover means that should an employee fall sick or become injured, then they will be supported with a monthly payment. This will happen even once their sick leave has been used up. 
The amount an employee will receive depends on the package that has been chosen by the employer. This also applies to add-ons, such as pensions and national insurance contributions. 

Why do you need Group Income Protection?

The biggest reason that businesses invest in group income protection policies is the support that it allows them to offer their employees. You can show your employees that you genuinely care about their financial well-being and don't just see them as another face in the corporate crowd through staff sick pay insurance. 
This cover also allows your employees to have peace of mind that you are providing them and their families with financial protection when it is needed the most. 
Providing your employees with sick pay insurance cover is one way to ensure that you are leading the way when it comes to supporting staff with great benefits packages. With a group income protection policy in place, you get access to rehabilitation and absence management specialists from day one, or as soon as you find out an employee is sick.
The insurance provider will help you take control of the situation, as well as mitigate any potentially catastrophic long-term damage caused by absences. Depending on which cover you choose, you can even provide financial support to temporarily replace an employee.

How much does Group Income Protection Cost?
In order to ensure that you get the best possible policy, we assess each case individually. These assessments include looking at your industry, claims history, and the average employee age, among other factors. This will also be used to select a level of business sick pay insurance cover. Comprehensive group income protection, for example, usually costs more than limited-term plans, where you will pay your premium only for a set number of years.
All of the above will contribute to how much your group sick pay insurance costs and a quick consultation with a broker will give you a more precise idea. If your company already has a group life insurance policy, you may also be able to get a discount by placing them both with one insurer. Hooray Health & Protection's team of experts can help negotiate these deals for you by leveraging our existing relationships.
Why Choose Hooray Health and Protection For Sick Pay Insurance
At Hooray Health and Protection, we are made up of a team of experts who truly understand our industry. Our company is founded by passionate individuals, all of whom are dedicated to making sure that every single client or customer we work with gets the very best results.
Our experience working for some of the largest employee benefits insurers in the world allows us priceless insight into how these insurers calculate the price of Group Income Replacement schemes.
We also know how claims managers assess the validity of Sick Pay Insurance Claims, as well as first-hand recommendations for direct clients.
If you would like to review your existing Group Income Protection Scheme or are considering applying for a new policy, don't hesitate to contact us on the details below. We guarantee that we won't charge you anything for providing a price and a general chat.

Is Group Income Protection Taxable?
From our experience in the industry and cases we have worked on, we generally see group income protection benefit both employers and employees from a tax perspective. Employers can benefit from tax advantages when looking to set up this protection. As they are paying for the employee benefit, employers will usually be entitled to get corporation tax relief on the premiums paid.
Employees can also benefit from the fact that the policy is not usually treated as a taxable P11D benefit in kind, so no additional tax is usually paid by employees for this superb benefit. We specialise in employee benefits broking, but we are not tax advisers. This means that we always recommend liaising with your accountant or tax adviser for those queries – it's a liability thing!
How To Arrange An Employee Sick Pay Insurance Policy
Fortunately, it is easy to arrange employee sick pay insurance. We will have an initial 'fact-finding' call to discuss your business, understand your requirements and establish which variations are most suitable for you and your employees.
Once that has been established, we will reach out to our insurance partners and negotiate the right price for your business's unique nature of risk.
From here, your consultant will then arrange a call and talk through the sick pay insurance findings, to provide our recommendation for your business.
There will never be surprise costs for you, as we are paid a commission from our insurer partners for placing your business with them.

Does Group Income Protection have any added value services? 
An approach we feel that all brokers should be taking when assisting their clients with group income protection policies is that the added value services are worth as much as, if not significantly more than, the insurance benefit itself.
As such, we believe that early intervention is an incredibly important tool to help with absence management.
Getting help on day one of notification of absence is paramount to preventing long-term, preventable absence issues.
The two main added value services that 80% of group sick pay insurers offer (and, in our opinion, the two main services they should all be offering) are:
Employee Absence Reduction

Early Intervention/Rehabilitation
Most insurers will look to provide early intervention services for group income protection to ensure that they are helping support employees back to work.
Insurers can help provide support services at no extra cost to help with an employee's return to work. Most employers are surprised when we inform them about the early intervention services that insurers provide, but early intervention is actually in everyone's best interest.
Depending on your business needs, replacement staff costs can also be insured as an additional business benefit. Fortunately, helping an employer get an employee back to work is also in the insurer's interest, so businesses can rest assured that, with Group Income Protection, everyone wins.
What is the Employee Assistance Programme?
Employee Assistance Programmes are provided for no extra cost with most sick pay insurances and are usually outsourced to professional workplace health and wellbeing providers. They are 24/7 confidential helplines for employees to discuss matters such as: Mental health, Financial well-being, Legal Support, Medical helpline and Workplace support.
These Employee Assistance Programmes will also usually cover face-to-face sessions up to an average of five sessions with a trained counsellor within 15 minutes of your home or work address. All employees of a company (not just those covered under the Group Income Protection Insurance) will have access to the benefit. They just need to complete an initial telephone assessment with a trained counsellor first.
These programmes are completely confidential for the employees who use them, and anything disclosed in the sessions will not be reported back to their employers. This is one of the reasons that insurers tend to outsource such services, as it helps the employee to build a trusting relationship with a workplace well-being provider and avoid the daunting task of discussing traumatic issues with the insurance company assessing your claim.

Can Group Income Protection Be Purchased By Small Businesses
If you are a small business owner and your company has at least two employees (including yourself), we can help to provide group income protection insurance. Typically, most of the insurers in the UK market will only provide cover to companies with at least ten employees, but at Hooray Health & Protection, we work with insurance providers that can provide cover for just two – and we still charge no fee.

Frequently Asked Questions about Group Income Protection
Is Group Income Protection available for companies with two employees?
Yes! Most insurers have ten as their minimum number of employees, but we work with insurers who can provide cover for businesses with as few as two staff.
When does cover start if an employee goes off sick?
Each scheme has a deferred period which must be reached before the policy will start to pay. We ask employees/employers to notify us from the first day of absence, and insurers can provide early intervention services to help support staff back to work.
Which Company is the best for Employee Sick Pay Insurance?
Every company is different, so, before making a choice, we need to assess the company size, scheme design and risk requirements.
Will it cover any pre-existing medical conditions my employees have?
Pre-existing health conditions are usually covered under the policy if all employees are actively at work. Depending on how many employees are to be covered, some of the highest earners may be required to complete a health questionnaire.
Does Business Sick Pay Insurance cover Unemployment?
Sadly not. As the policies provided are in place to cover accident and sickness cover, we can't add unemployment cover to the policy. Some schemes provide cover after redundancy for a set period, however.
If I Leave My Employer, Can I Continue My Group Income Protection?
Unfortunately, currently, none of the insurers in the UK market offer a continuation option when employees leave an 'Employer Paid' group income protection scheme. However, in order to combat this, Hooray Health & Protection also works in the individual Income Protection insurance market and we are happy to provide anyone with a free quote.