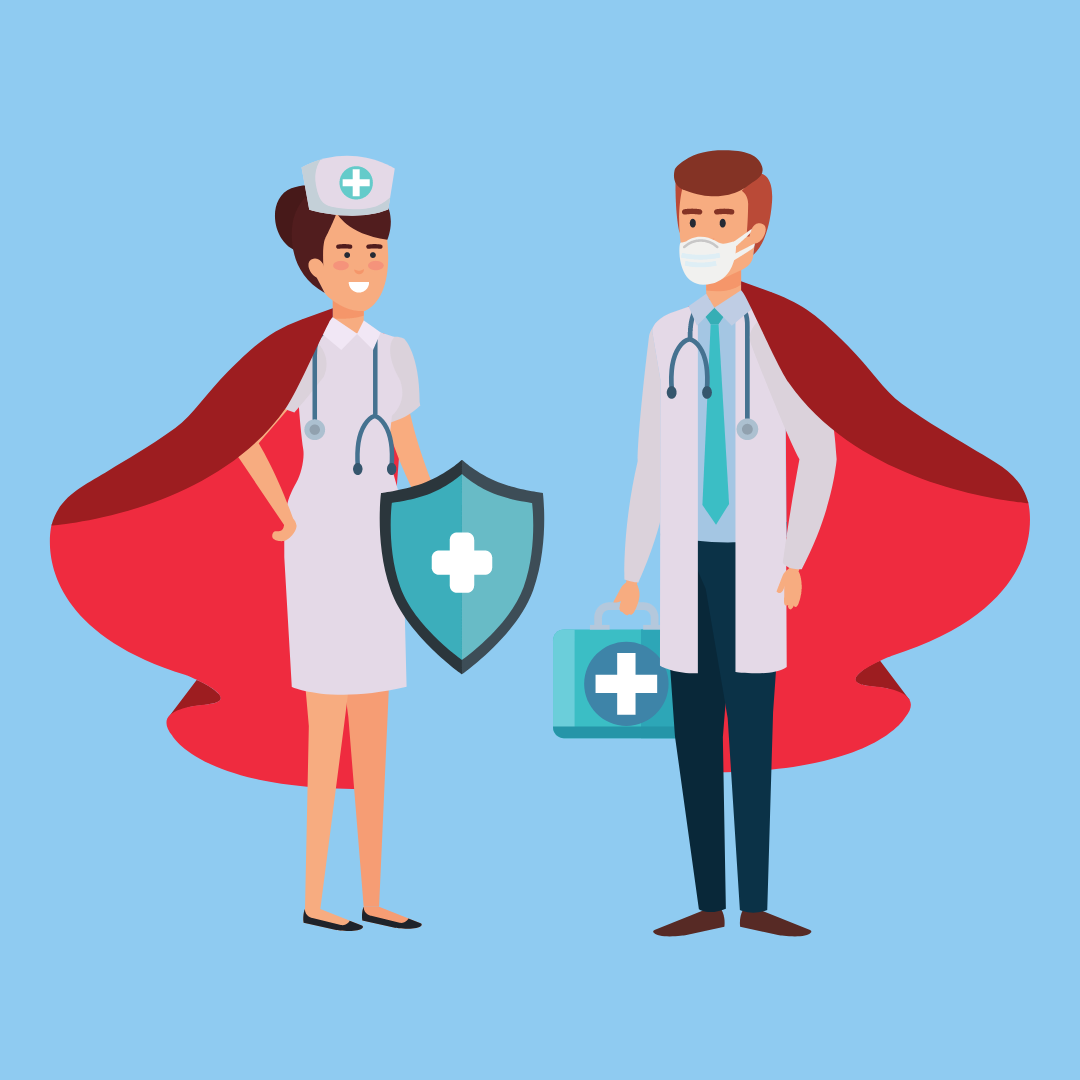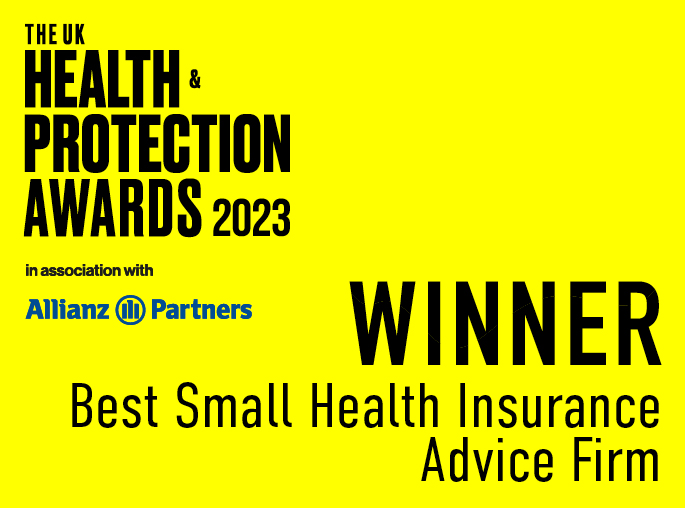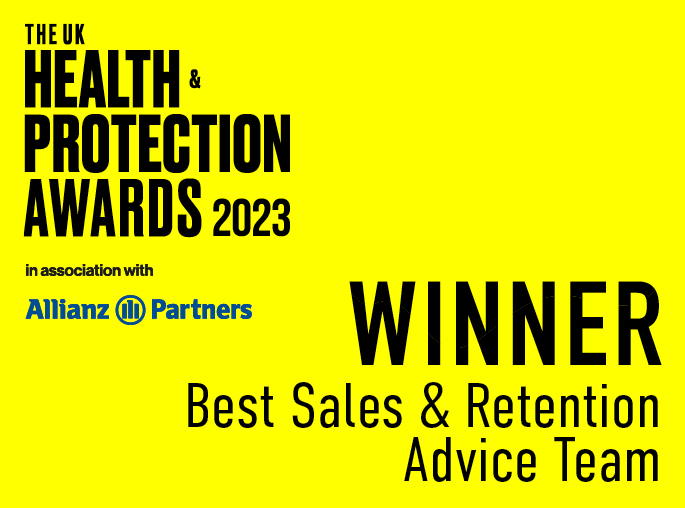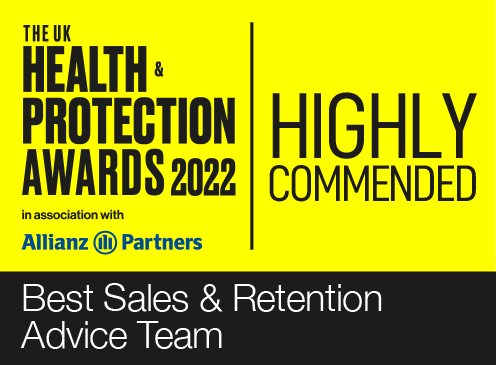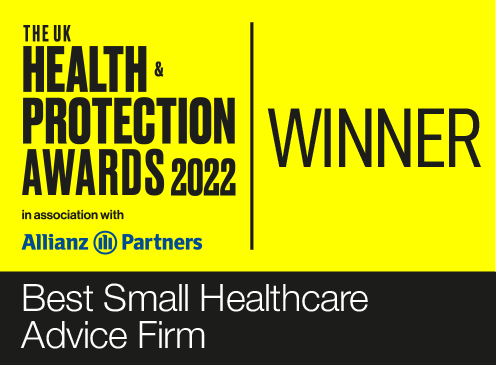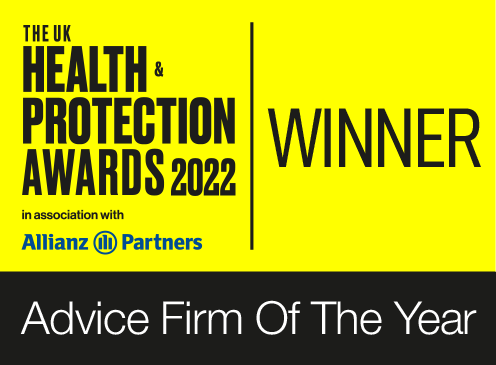 What is Business Health Insurance?
Whilst there is no denying the value of our NHS, the sheer scale of demand means that consultations, scans and treatments can take time to arrange. This can have significant knock-on effects for employee health and, therefore, absence rates.  This can put a huge financial strain on people who are off work until they have their required treatment. Meanwhile the business misses out on their important contribution.
You can help reduce the amount of work missed by adding preventative measures to support your employees during absences. Business Health Insurance is one type of support you can offer – by shortening the time they have to wait for medical care.
Company Medical Insurance plans are available for the treatment of acute conditions – conditions that are curable and respond well to treatment.
Why your small business may need Business Health Insurance 
One of the biggest reasons why companies choose Business Health Insurance is to ensure that their staff get the best treatment as quickly as possible. In the wake of Covid-19, we have seen the demand for this product skyrocket. However, it isn't only your employees who can benefit from better and quicker healthcare. If the time that they are in pain or discomfort is reduced, then they will be back to work as soon as they can. 
As a business owner, ensuring that your company is providing an enhanced employee benefits package in comparison to your competitors is also a sure-fire way to attract and retain the best talent.
Get FREE expert advice on Business Health Insurance and the various policies available from our team of friendly brokers. Call us on 01273 222805 or use the chat icon on the right.

What does Business Health Insurance Cover?
Hooray Health & Protection review the full market when assisting with your Business Health Insurance policy, and there are numerous features provided by different insurers. These include (but are not limited to):
Inpatient treatment
Outpatient treatment
Cancer cover
Therapies
Mental health support
You will find more specific examples in our blog post which details 7 of the best Group Health Insurance companies in the UK.

How much does Business Health Insurance cost?
To provide you with a personalised quote, we first need to consider the cost to your business without Group Health Insurance in place. As all small business owners are aware, any long-term absence is going to have a significant impact on your business.
In the 2016 absence management survey report, it was identified that sickness absence costs businesses an average of £522 per year for each employee. Before considering the premium cost of having Private Medical Insurance, it is always worth sitting down and reviewing the pricing impact of not having the policy in place.
Actual premiums for the policy will vary depending on several factors such as your industry and business details, employee details and the level of cover you choose (including optional extras).
As with all insurance, it isn't one size fits all, and the policy will be tailored to your company's needs. It may be that you are only looking to cover senior employees or anyone who has met a minimum service requirement – both factors which can significantly impact your quote.
If you are currently shopping around for a new scheme, looking to move broker, or simply wanting to benchmark your existing arrangement, you will get the best advice from a specialist broker, rather than an insurer direct, a general broker or financial adviser.
Here at Hooray, we can review the full market for you, to ensure you're getting the policy that's right for your company. Remember that we are paid by the insurance companies, so the premium you pay will remain the same whether using an employee benefits broker or not.

Can SMEs take out Small Business Health Insurance?
We are pleased to offer Small Business Health Insurance to small and micro-businesses. We have solutions for clients that are one-man bands, SMEs and even large multinational corporations.
Small Business Health Insurance is our bread and butter, however, and we have several small scheme deals in place with insurers to help grow the small and micro business health insurance market.
What Medical Underwriting is there on Company Health Insurance?
The unique nature of our varied clients means that, when it comes to medical underwriting for Company Health Insurance, each business has different needs. We therefore need to learn more about your business before we can establish the perfect route to take next.
To give you an idea of how we will make that decision, here are the three types of underwriting processes available for Company Health Insurance policies:
Moratorium
This is a paperless form of underwriting which is the quickest way to start a policy as it requires no medical declaration.
It requires new joiners to confirm that "any treatment/medical conditions they have had in the five years before joining will not be covered immediately on the scheme. However, if the member goes two years into the Company Health Insurance policy without any treatment or symptoms of those conditions, they will become covered once again".
Full Medical Underwriting
Being fully medically underwritten on a Business Health Insurance policy means that you disclose your entire medical history to the insurer at the outset via a medial questionnaire and potential GP report.  This enables them to consider your complete health history and decide whether any specific exclusions would apply.
The insurer will then notify you of any exclusions which will apply to the policy. This allows you to know exactly what is and isn't covered from day one and to discontinue cover at this stage if any exclusions are applied that you disagree with.
Medical History Disregarded
This is the most desirable form of underwriting, as insurers will not ask for any medical history from anyone in the business. The benefit of this is that all pre-existing conditions are accepted.
Unfortunately, this is only available for larger businesses (usually 15 employees minimum) and comes with a significantly increased premium.

Is Group Private Medical Insurance Taxable?
We often see many Business Health Insurance policies mis-sold due to businesses who were wrongly advised on tax matters by financial advisers claiming to be tax experts.
Under current tax rules from HMRC, Business Health Insurance is usually an allowable business expense. When it comes to doing your books at the end of the year, your company should receive tax relief on the premiums.
Many brokers overlook the tax implications for employees, but insurance paid by the employer is considered a P11d taxable benefit by HRMC.
Employers will have to declare to HMRC any benefits which have been given to employees and complete a P11d form. Employees should always be made aware that they are liable for the tax on this benefit.
When we take over existing schemes from other brokers, we often find that employees were not made aware of this when the benefit plan was implemented.
Hooray Health & Protection can help advise and signpost communications to ensure that employees are aware of this liability and your business is fully compliant.
Here at Hooray, we are health and protection specialists with some understanding of tax matters, but we are not tax experts. As such, we always suggest that our clients consult with an accountant or tax specialist if they require advice.

How can I arrange a Business Health Insurance Policy?
Hooray Health & Protection provide a free comparison service if you're looking to arrange a new Business Health Insurance policy. We don't charge any fees for this, because we are paid by the insurers.
To organise your policy, we would initially complete a business fact-find to understand your business profile and establish your demands and needs. We understand that every business is unique, so this will be reflected in your policy.
Once we understand your requirements and what the ideal scheme looks like, we would then complete a full market review, reporting back a comparison of the insurers pricing, service scores and claims pay-out rating.
Once you've had a chance to read our report and request any alterations, we will book in a call to discuss our findings and establish if you would like to proceed.

Are there added value services?
Usually, Staff Medical Insurance policies have the most added value services to choose from out of all the employee benefits, but the majority do come at an additional cost.
Business Health Insurance perks that are available with most insurers include:
Virtual GP
Second Medical Opinion
Fast track appointments
Health screening
Discounted gym membership
When arranging your Group Medical Insurance, make sure you disclose to your broker any other employee benefit insurances you have in place.
If your company has Group Income Protection or Group Life Insurance, then you should consider free added value services that may be included in these – otherwise, you might end up paying twice for the same service!
After completing our assessment, we will advise on the ideal added value services for your business.
If you are considering Business Health Insurance, speak to an expert instead of going to an insurer direct. An insurer will only advise on their own policies, whereas a broker such as us can review the whole market for you – without impacting the cost you're already paying.

Does Company Health Insurance exclude anything?
As with all insurance policies, there are exclusions you need to remember when investing in Company Health Insurance. Some of the most common exclusions include:
Chronic: Chronic conditions are long-term and cannot be cured, so the treatment of these conditions is not covered by health insurance.
Pre-existing Conditions: Unless you are taking out a medical history disregarded policy, any pre-existing health conditions will be excluded for an agreed amount of time or potentially forever.
Non-participating Hospitals: When you take out a new policy, the insurer will provide a list of hospitals where employees can receive treatment. If you go to a hospital not covered by that scheme you will not be able to reclaim the fees.

Can I continue my Corporate Health Insurance after leaving my job?
If you have been covered by your employer on a Corporate Health Insurance policy, there is the possibility to move onto a personal plan on a health insurance continuation option.
Most insurers give you up to 30 days from leaving your current Business Health Insurance policy, but we always advise doing this during your notice period to ensure there is no gap in cover.

Why choose Hooray Health and Protection?
Hooray Health & Protection are a broker specialising in the SME employee benefits marketplace. As such, we know which insurers will be the best fit for your company.
As each business is unique, we will conduct an in-depth fact-find to understand your business requirements, to make sure our recommendations are the best option for you.
Both our non-executive directors have held senior roles for two of the leading health insurance providers and can leverage their knowledge to ensure the best propositions for our Clients.
What is Small Business Health Insurance? 
Here at Hooray Health & Protection, we are pleased to be able to offer small business health insurance to small and micro-businesses. We have solutions for clients that are one-man bands, SMEs, and even large multinational corporations.
Small business health insurance is our bread and butter, however, and we have several small scheme deals in place with insurers to help grow the micro and small business health insurance market.
Frequently Asked Questions about Business Health Insurance
✔ Can I take Business Health Insurance with two employees?
Yes we can provide terms for Small Business Health Insurance and will not charge a fee.
✔ How can I buy Small Business Health Insurance?
Just set up a free consultation. Hooray Health & Protection will then provide a comparison of all the Business Health Insurance companies in the market, as well as recommendations for your business.
✔ Is Small Business Health Insurance Cheaper than Individual?
In nearly all cases, Business Health Insurance will be cheaper compared to numerous individual policies. This is because you will benefit from group pricing and save money claiming the premiums as a business expense.
✔ Can Businesses deduct Health Insurance Premiums?
Business Health Insurance is usually classed as a business expenditure on which the company can receive tax relief on the premiums. Of course, we always advise discussing with your accountant before making a decision.
✔ Is Business Health Insurance for Employees or Employers?
We can provide cover for just the business owners or to include employees as well. Business Health Insurance is flexible if you want to add time of service periods, level of seniority or other eligibility conditions.
✔ How can I find Small Business Health Insurance Agents near me?
Hooray Health & Protection offer all our reviews over the phone or online so we can help wherever you are. It also means we do not charge any fee - unlike most face-to-face brokers!