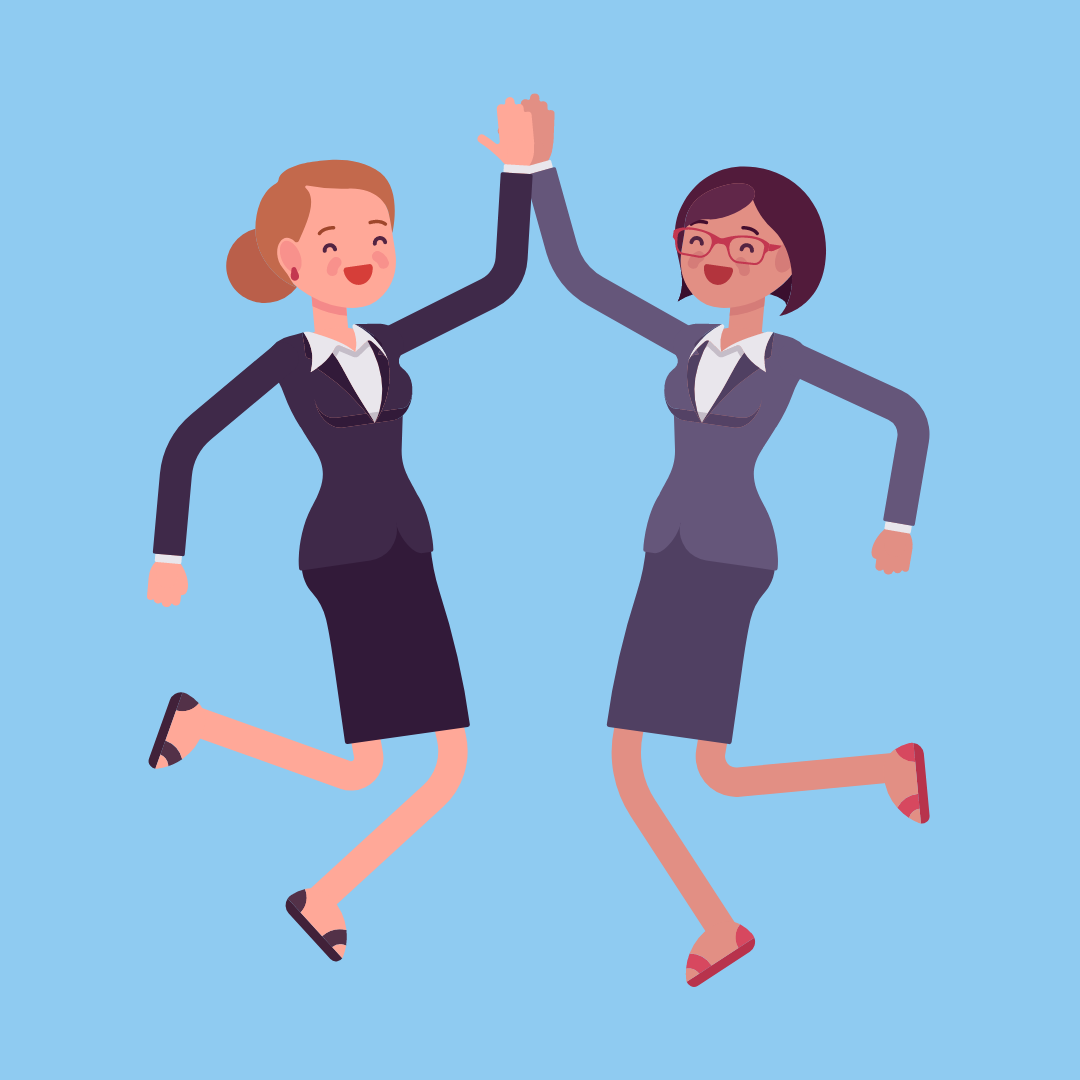 UK Health & Protection Awards 2021 Finalists: Best Adviser Sales & Retention Team & Best Group Protection Adviser






What is Group Life Insurance?
Also referred to as employee life insurance, business life insurance, and death in service insurance, group life insurance is the most popular employee benefit. It provides a lump-sum payment to your employee's loved ones, should the worst-case scenario become a reality.
In the unlikely but heart-breaking event of an employee's death, their next of kin will receive the full amount selected by the employer prior to the start of cover. This amount will depend on various factors, including the length of service and seniority of the employee. The employer has a few options for the lump sum; they can select a multiple of salary or just a fixed amount for all employees.
Our team specialises in providing small to medium-sized companies with the best employee life insurance, so contact us today for a quote for your business – it's completely free! 
To keep your enquiries free, all our reviews are done over the phone, so even if you want some advice – feel free to give us a call!

Why do I need Group Life Insurance?
Our absolute favourite thing about providing business life insurance is that individuals who would otherwise be denied cover can still access it. However, employers tend to be interested in group life insurance because it allows them to give something genuinely useful back to their employees.
Here at Hooray Health & Protection, we are firm believers that employees are the most valuable asset to your business. Therefore, it's crucial that you let everybody know just how much you value them, and it has been proven time and time again that the most appreciated types of rewards are financial.
It isn't always possible to raise everyone's salaries, but employee life insurance allows you to offer some level of support to your employees' families when they need it the most.
Providing employees with death in service insurance doesn't only help you keep your current employees happy, but it also shows any prospective talent that you are serious about supporting them during their time working for you. 

How much does Employee Life Insurance cost?
Employee life insurance is what we do best at Hooray Health & Protection, so we are dedicated to finding the optimum policy from a cost vs. cover perspective.
We also know how different two businesses can be, so to give you the exact cover you need, no two policies are the same.
Some of the factors most insurers assess are:
The average age of employees

Occupation of employees

Location of the workplace(s)

The total sum to be insured

Employees that are off sick

Any overseas travel
We often see the cost of insurance for SMEs to be more per head than for larger corporations (who have more staff, meaning a higher headcount to 'pool' the risk). At Hooray Health & Protection, we don't think that's right, so we aim to provide SMEs with the absolute best cover for the absolute best price.

What is a Free Cover Limit on Group Life Insurance?
When we arrange a new group life insurance policy, the insurer applies a 'free cover limit' with the quote they provide. This free cover limit is the maximum cost that each employee on the scheme is covered for without needing to complete any health questionnaires or underwriting processes.
Free cover limits can be extremely useful for employees with pre-existing medical conditions because they do not have to be disclosed for any amount less than the specified limit.
Remember to check your employee life insurance policies limit at each review as the limit should increase as and when more employees join the scheme.
Employee Life Insurance For Small Businesses 
Employee life insurance isn't just available for large corporate clients, but it is also reasonably priced for small and even micro-businesses. To establish which product is right for your business, we always review the whole market. 
Small businesses have two choices: 
Group Life Insurance: We work with insurers who can quote for companies with as little as two employees and offer very generous cover levels with no underwriting.
Relevant Life Insurance: Even if you're a sole trader or a one-person band, Relevant Life Insurance can still cover you. In this case, you will require enhanced underwriting (as it's not on a group basis).

Does Group Life Insurance Cover Existing Medical Conditions
Group life insurance can cover employees for pre-existing medical conditions up to the free cover limit set on the policy. To enable this, we try to always recommend insurers providing a free cover limit that will cover all employees, even if it's more expensive.
However, businesses with a smaller headcount may be asked to disclose if any employees have suffered a serious illness in the last 12 months, such as a heart attack, cancer, or a stroke. That's why we always advise talking through your options with a broker to get the right advice.
Is the Employee Life Insurance Premium Taxable?
SME's are our bread and butter here at Hooray Health & Protection (because we love working with you!), so most of our clients are pretty new to their market. Of those companies, 90% of the cases we work with involve using a master trust.
Any group life insurance policy needs to be arranged using a trust of some sort to ensure that the compensation is paid out in the most tax-efficient way possible. Employers can arrange a trust themselves, but this can be costly if paying a trust expert to arrange.
It can also be very time consuming and leaves all claims administration down to the employer. For this reason, we usually advise our clients to set up a free master trust, where possible, for ease and simplicity.
Does Death In Service Insurance Have Added Value Services? 
Death in service insurance has always been a very price-driven product, with most insurers' propositions being virtually the same as each other's.
Here at Hooray Health & Protection, we don't think that money alone is enough to help anyone through tragic events such as a family member's death. That's why probate and bereavement services are included with every insurer we use. Most insurers will provide employees affected by a bereavement with telephone and face to face counselling sessions; some will allow family members access to this service at no extra cost.
If employees covered under the death in service insurance policy are an executor and need assistance with the probate, some death in service insurers will also provide this assistance free of charge.
We are even starting to see new death in service insurers go the extra mile by providing 'Employee Assistance Programmes 'that focus on ensuring the employee's well-being is fully supported. When considering death in service insurance for your company, employee assistance programmes are an added value service that should be considered alongside cost.

What are Master Trusts?
Master trusts are arranged by the insurers and a nominated trustee (usually respected solicitors) to handle all claims for members of the master trust. Currently, all master trusts are free to use. All you need to do is complete the form, and they will set up everything for you. Once completed, insurers will arrange all claims administration on your behalf.
Currently, specific tax implications mean companies with high earners may not be able to use a master trust if we set up their policy on an Excepted basis (rather than a Registered basis). Fortunately, however, we have started to see certain insurers operate Excepted Master Trusts to bypass and alleviate this issue.
At Hooray Health & Protection, we will always help find the best solution for you. We will always advise on how best to use the various types of Death In Service policies available, taking into consideration differing earnings within the business' payroll.
How To Arrange A Company Paid Life Policy
Arranging your company paid life insurance policy can be a very straight forward process. All you need to do is appoint a broker who knows precisely what they are doing. Now, we don't like to brag, but we know what we are doing, and we would love to talk you through everything too!
Step One: We first need to review your demands and needs as a business to decide which scheme is best for you. As every business is so different, a broker or insurer should never tell you the right fit for your company. Initially, we would assess eligibility using criteria such as length of service, staff members who are currently off sick, and what it is that your business does.
Step Two: Next, we would complete a market review of our panel of insurers and provide you with a full report comparing their price, service, claims, trusts, terms, and conditions (and much more!).
Step Three: Once you have made your decision, we would request the insurer to proceed with your insurance policy and provide you with an invoice to pay within 30 days.

Frequently asked Questions about  Group Life Insurance
Can I Continue My Death In Service Insurance Policy If I Leave My Job?
If you leave a job where your employer is providing death in service insurance, there is no continuation option as the insurance is agreed on a group basis. While we cannot guarantee to offer you like for like cover, we can review an individual policy for you that will be subject to medical underwriting, depending on pre-existing conditions.
Will my claim be paid?
We are a whole of market insurance broker so will review all insurers but would never recommend placing with an insurance company who has less then a 98% claims satisfaction rating which is 80% of the market.
How much does it cost for a Group Life Comparison?
We do not charge any fees, we are paid commission by the insurance companies for placing the business with them.
Which is the best Group Life Insurance company?
As a whole of market broker we have no preferred provider arrangements and with Group Life Assurance it's never a one size fits all approach as each business has it's own unique risks to consider.
Is Employee Life Insurance Employer Paid or Voluntary?
99% of the policies we deal with are employer paid schemes but we can help with voluntary Group Life Insurance.
When does Group Life Insurance end?
You will be covered until the termination date chosen on the Group Life policy by your employer. Majority of policies provide cover up until state pension age but some policies will cover staff to 70 or 75.