The Importance of Health Insurance for SME's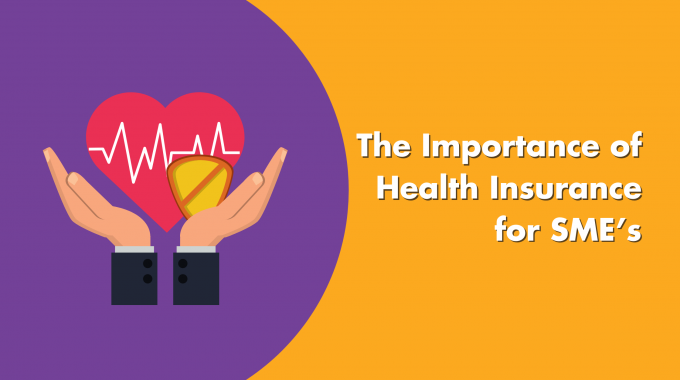 Being lucky enough to have our fantastic NHS in the UK can often make Private Health Insurance seem like an unnecessary expense. Despite the fantastic service that our NHS heroes provide, Business Health Insurance is steadily becoming one of the most sought-after benefits from an employee perspective.
So, what are the benefits of Health Insurance? Do you really need it if you are an SME business?
What is Business Health Insurance? 
If an employee becomes sick or injured, Group Health Insurance will cover the expense and ensure that they are seen quickly by a private medical doctor. This allows them to recover faster as they can receive the best treatment without the worry of NHS waiting lines.
The NHS is under-funded and over-used, which causes long delays in treatments. The difference between investing in Business Health Insurance or not can be several months of work lost while your employee waits to see a doctor.
This lost time also equals lost money, especially if they are put on statutory sick pay. Business Health Insurance helps employees to avoid this cost and get back to work quickly. It also saves the business money and means you do not lose employees for extended periods.
What Does Business Health Insurance Cover? 
This form of insurance covers a range of illnesses and conditions, but the key things you will find included are:
Inpatient Treatment
Outpatient Treatment
Cancer Cover
Therapies
Mental Health
As well as covering certain conditions, many policies come with added value features to help employees get back to work even sooner. These bonus services aim to intervene as soon as possible and keep the office healthy in the first place. Some examples of added value features are:
Employee Assistance Programmes
Virtual GP
Second Medical Opinion
Fast track appointments
Health screening
Discounted gym membership
Health Insurance is something that most SMEs can take out quite easily and affordably. The best part is that most providers have special schemes in place to ensure that small businesses can offer their employees this most popular benefit.
Why Employees Want Health Insurance 
Employees want peace of mind if something happens to them. For people without access to Private Medical Care, going to work while suffering seems easier because they are reluctant to lose their salary or miss prolonged periods of work. Business Health Insurance means they do not need to worry about any of this and can instead focus on their recovery and eventual return to work.
Some employers choose to cover immediate family as well, so if a spouse or child falls ill, they would have access to the same kind of cover as your staff member. It is something that employees are grateful for and that the whole family can benefit from.
When you have this kind of plan in place, you can expect to see a massive increase in worker productivity and work ethic. They will be more relaxed and focused, and your retention levels might increase if workers don't want to risk moving somewhere that does not provide at least equal benefits.
So, how important is health insurance, really?
Health Insurance is important in any country, and it is the kind of thing that good employees look for when they are searching for a company that they want to stay with. Even SMEs can afford to provide health cover to their staff, and with specially tailored plans it has never been easier to give them the peace of mind they need and deserve.
For more information on Health Insurance policies or a review of a new or current policy, reach out to one of our friendly advisors for a free telephone consultation on 01273 222805.