Will a health insurance broker really help me?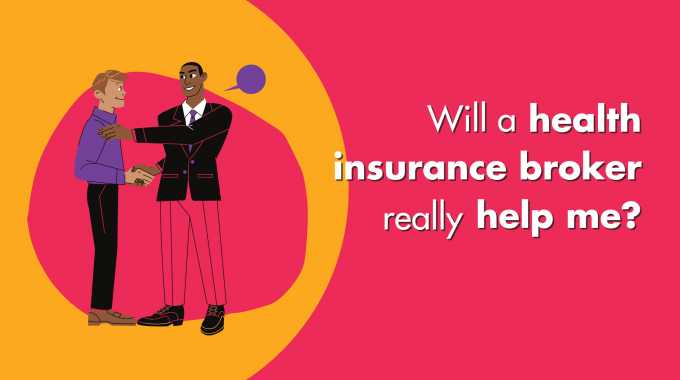 The short answer is, yes: if they're doing their job properly. But, it's important to clarify what a good health insurance broker actually does.
In this article, I'll explain how they work on behalf of business owners to find the insurance cover they most need, at the best possible price.
Listen, listen, advise
The first job of an insurance broker is to ask questions and listen carefully. A broker needs to take the time to understand your business and the insurance cover it requires. A good broker will quiz you about various elements of the business. This includes the demographics of your team, the type of industry you're in and, of course, available budget.
In general, they'll want to know what you hope to achieve with your health insurance plan: both for your employees and for your business.
By going through this process, a business owner will learn a lot about how the insurance industry works, and the opportunities and pitfalls which exist. Meanwhile, the broker will equipped with all the knowledge they need to start searching for the best deal.
Investigate the market
I'll be honest, some brokers are lazy. They have their preferred little group of health insurers, and they'll steer you in their direction. Instead of working to find you the best deal, they'll buddy up with one particular provider. What you need is a broker who will investigate the market and survey a range of health insurance plans, based on your needs.
An experienced health insurance broker will have developed relationships with most of the insurance companies.
Break down the language barrier
There's no point in denying it, the world of insurance is full of impenetrable language. But a good broker will break down the unfathomable terminology, explaining what it all means in plain English. You're not an insurance expert and a broker shouldn't expect you to be. So, be wary of those who bewilder you with jargon and leave you non-plussed.
Monitor industry changes
The world of insurance doesn't stand still. Brokers should be aware of the latest insurance products, tax rules and changes to insurance law. These can all influence their ability to find the best deal for you and ensure it's delivered in a tax efficient way.
Does your broker have their finger on the pulse?
Decipher the small print
All manner of nasty surprises can lurk in the terms & conditions of a health insurance plan. There will often be important exclusions unlikely to be highlighted in a slick sales pitch. A decent health insurance broker will reveal everything you need to know and ensure you see the full picture before agreeing a deal.
Know what a good deal looks like
If you go direct to the insurer, will you know what a good deal looks like? It's highly unlikely, unless you have a background in insurance. Going it alone will make it easier for the insurance company to sell the deal they want to give you. Remember, the sales agent working for the insurer will be judged on short-term sales performance, not your longer term business success!
Conversely, a good broker will nudge the insurer towards a better deal for their client. It will be very difficult for the insurance company to fool an experienced broker and they'll also want the broker to direct business their way in the future – so they'll want to maintain a mutually beneficial relationship.
Psst… If you're looking for a health insurance package for your business, contact one of our expert advisors at Hooray Health & Protection.
Compare the insurance market
With not a single meerkat in sight. The best health insurance brokers are not limited to two or three insurance companies. They can compare and contrast relevant policies from a wide range of providers in order to give you the best possible deal.
Price comparison sites have their limitations as they can only gather publicly available prices: they can't negotiate a special deal directly with an insurer. You can read all the private health insurance reviews on the web, but it's likely to be irrelevant – because it comes down to negotiating the best deal.
If you want an exclusive deal, tailored to your business, then you'll want to contact a broker.
Maintain communication
It's important that an insurance broker is easy to contact: by phone, email and webcam or in-person meetings. A company owner will likely want to ask follow up questions, or mention something they neglected to raise at an earlier meeting.
It's important to know that an insurance broker is easily contactable and is able to offer ongoing advice in the event of insurance claims.
Ongoing support & negotiation
Insurance is rarely a one-off project. When you reach renewal date, there's a chance that the insurance company might increase premiums (the amount you pay for cover), particularly if you've claimed on the insurance. A broker can help with this negotiation and land you a more competitive quote.
The broker has a unique position in that they understand your business, the insurance industry and whether a better deal can be found elsewhere. Just as importantly, the insurance provider understands this too!
Lead negotiations on your behalf
As previously mentioned, getting the best deal isn't about checking out prices on a single website. A health insurance broker will build up a relationship with the insurer and push for the best deal. If you think about it, the insurer's relationship with a broker is important to them. A positive relationship means the broker is likely to offer more business for them in the future. It's the kind of clout which a small business owner cannot carry by themselves.
The relationship is important for both parties – and you ultimately receive the benefit of this relationship.
Save time and hassle
While it's useful to have a general understanding of how the insurance industry works (and we hope our Knowledge Hub helps with that!), it's not exactly feasible for you to become an expert. That'll take you months of dedicated study, and even then you'll lack the years of expertise and hands-on experience that a dedicated health insurance broker can provide.
A broker will take away a lot of the stress that comes with trying to find the best health insurance deal. This allows you to focus your time and energy on what matters most: making your business a success.
Find a health insurance broker in the UK
Are you a small business owner striving to find the right private health insurance package for your company? You can get the ball rolling by contacting one of the team at Hooray Health & Protection. Use the chat box on the right to kickstart the conversation.