What is an Employee Assistance Programme? And how do I find one in the UK?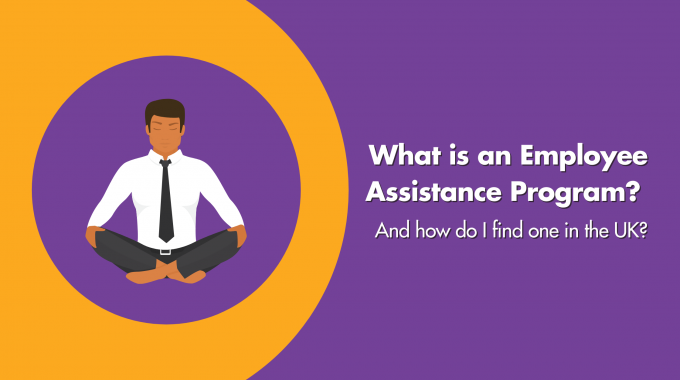 Employee Assistance Programmes (EAP) are a technology-driven means of giving staff the support they need to perform their job to the best of their abilities. They are designed to benefit employee and employer alike: the worker gets help with their wellbeing, while the business gets a happy and healthy team member.
An EAP can provide support in a wide variety of ways. For example, they typically offer 24/7 support services for mental health issues, a range of personal development resources and an easy-to-use system for managing employee perks.
There's a growing number of EAPs on the market and each has a variety of distinct price points and features. While it's great to have so many options to choose from, it also makes it hard to determine which will be the right fit for your business.
This article will explain the fundamentals of how EAPs work and examines five prominent providers in the UK, offering a breakdown of the unique services that their coverage offers.
What are EAPs?
Employee Assistance Programs are digital services designed to support the general mental health and wellbeing of staff members. From offering one-to-one professional help, to mindfulness exercises, they're designed to provide something for everyone.
The primary focus of an EAP is to provide support for mental health by addressing some of the specific issues causing distress or low mood. An EAP provides tools and guidance to help with the following:
Stress, anxiety, and depression
Bullying and harassment
Feelings of isolation
Financial worries
Domestic violence
Family and children
Gambling addiction
General health and lifestyle issues
Support is also provided by giving employees access to 24/7 counselling helplines which offer advice or encouragement, as well as referrals for specific psychological issues.
In addition to their core coverage, many providers also include a variety of extra features and perks with their services.
An EAP is not just designed to help those in serious need. It can also help those who may need a little pick-me-up at the end of a stressful day.
For more information check out: The complete HR checklist for buying employee assistance programmes.
Market-leading EAPs
LifeWorks
LifeWorks is an EAP service provider that covers over 20,000 different businesses, offering support for over 26 million individuals internationally. As well as the core coverage that is provided by their EAPs, LifeWorks also offers a few extra options that employees are bound to appreciate. These additional services include:
Access to a digital news feed that provide resources to improve or advise on general wellbeing
Discounts for retailers, restaurants, and other activities.
Learning solutions that can help to improve working culture
Tools for business owners to track the analytics of how their employees are making use of the EAP
Care First
Care First is an international EAP provider experienced in working with small businesses, as well as larger enterprises across different industries. In addition to the counselling services that their products are primarily focused on, Care First offers a few extra features.
One of the most helpful options for business owners is Care First's service integration, which ensures that the coverage of their EAPs do not overlap or interfere with any pre-existing services, saving businesses both money and stress.
Care First also includes specialist SME solutions to provide the most efficient and affordable coverage for small businesses. A dedicated service manager is also provided, who will oversee the integration and management of the services for each specific business.
Spectrum Life
Spectrum Life is one of the largest EAP service providers in the UK, offering various support services for over 500,000 individuals in a variety of industries and businesses. Along with their main EAP service, Spectrum Life includes some enticing extra options with their policies.
The services offered by Spectrum Life's EAPs can also be extended to include spouses or dependents aged 16-24, providing family members with the same coverage, without any additional costs.
Spectrum Life also allows employees to access a catalogue of mental health seminars and workshops, as well as a variety of digital wellbeing events. These resources can provide some extra support and insight to employees, to improve their mental health and wellbeing even further.
ComPsych
ComPsych is a leading international EAP provider based in the US, with one of the largest customer bases in the world, encompassing over 56,000 businesses and over 127 million individuals globally. As well as the core coverage of their EAPs, ComPsych offers extra features for their customers.
With flexible options for custom programs and integration, ComPsych can easily account for the existing needs of employees, while also allowing business owners to customize the specific services that are provided.
Employees can access their EAP services in several different formats and languages, which greatly improves the overall accessibility for businesses – especially for those with global reach. Training resources are also provided on various subjects, including mindfulness and management skills.
MCL Medics
MCL Medics is a UK-based EAP service provider that offers coverage to over 500,000 individuals throughout the country. As a bonus to their existing EAP services, MCL Medics have included helpful additions for individual employees.
Specific support solutions are included at no extra cost to help employees deal with financial stresses, such as debt management and budgeting techniques.
Legal information help lines are also provided, covering a vast range of advice and consultancy options.
'Critical incident support' which can provide specialist support for dealing with the traumatic effects of experiencing a critical illness or injury, both mentally and physically.
Health Assured
Health Assured is an award-winning EAP service provider that offer support to over 15 million people, making them the largest independent UK and Ireland provider, and are present in 160 countries. Health Assured offer a detailed and comprehensive EAP, providing support to a range of organisations from the public, private, and non-profit sectors to student assistance programmes.
Alongside offering a fully integrated package, Health Assured provide thought-out and high-quality additions to their care.
A 24/7 helpline, calls answered by experienced counsellors, legal, and financial specialists. These calls are never diverted or sent to answerphones, instead they are always answered locally in the UK.
My Healthy Advantage smartphone app and online wellbeing content personalised to you. This includes videos, webinars, health checks, health coaching.
Counselling over the phone, live chat, email, or in person. With access to a global network of over 1,500 counsellors, trainers, and critical incident responders, Health Assured cover every basis.
Report analytics, management information, and organisational benchmarking
Specialist telephone support services and onsite critical incident & trauma support
How to find the right EAPs for your business
Finding the right EAP service provider is a daunting prospect with hundreds of international providers all offering slightly different terms and prices. However, hiring an independent insurance broker can eliminate those stresses, while also providing some exclusive offerings, at discounted prices.
Hooray Health & Protection's team of insurance experts are happy to help. We provide our clients with a wealth of industry knowledge and experience to identify the most suitable EAPs on the market.
If you're interested in contacting our team about finding an EAP for your business, or if you just have some questions on the subject, call us on 01273 222805 or use the chat box on the right.