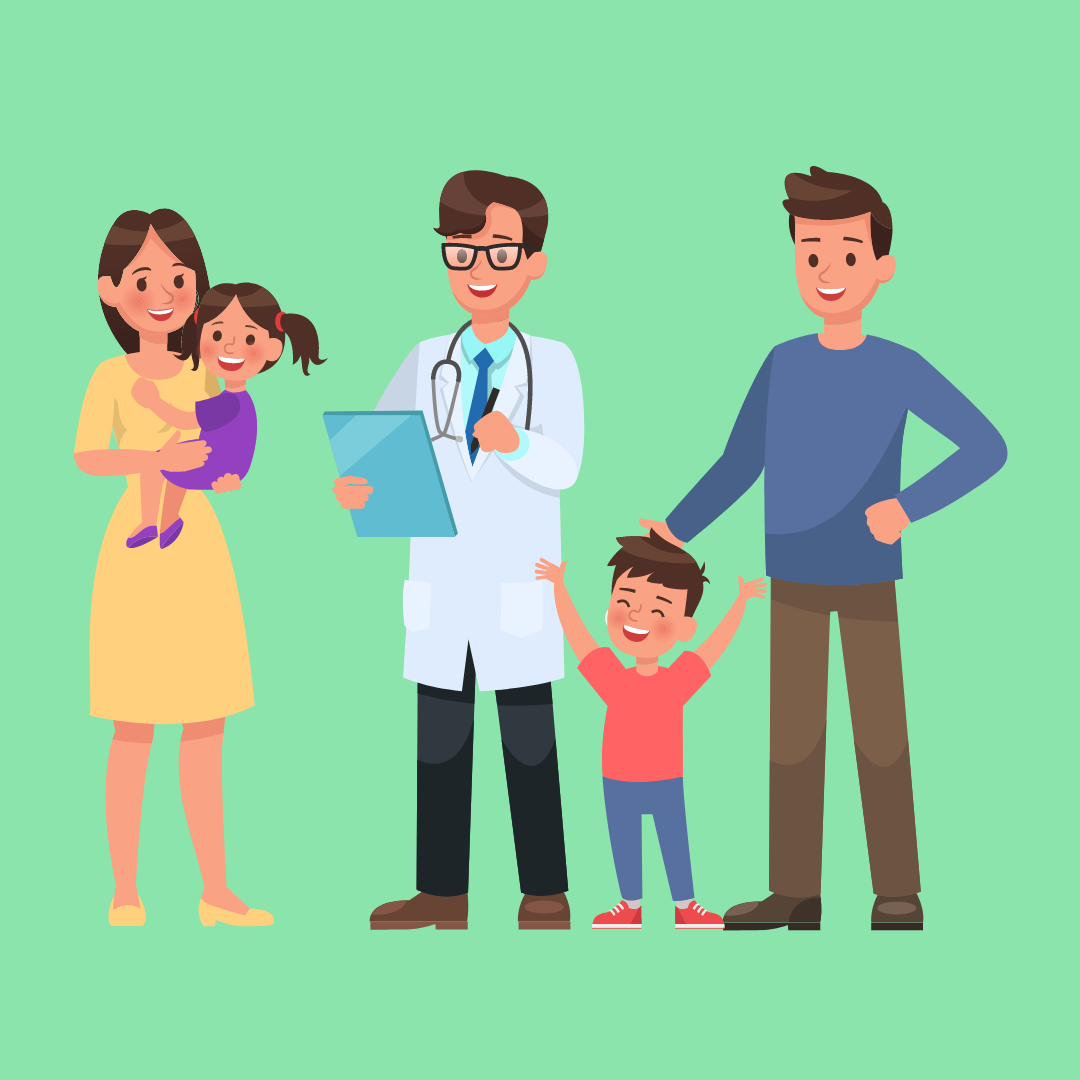 UK Health & Protection Awards Finalists: Best Adviser Sales & Retention Team, Best Small Healthcare Firm & Best Small Protection Firm






What is Private Health Insurance?
Private Health Insurance provides access to private healthcare, allowing you to skip NHS waiting lists and access the care you need faster.
Although we are very lucky in the UK to have the NHS, the accessibility of non-emergency treatments can mean a lengthy waiting time.
Private Health Insurance provides private medical care that is high quality, fast and specialist.

What does Private Health Insurance cover?
Private Health Insurance covers treatment at a private hospital if you require diagnoses, consultations, appointments or any other care.
Exactly what is covered under the policy will depend on the level of cover you decide to take when starting the policy.
When choosing health insurance, it is important to remember that the policy is in place to treat 'acute' conditions which are severe and sudden in onset but treatable.
Private Health Insurance does not provide cover for 'chronic' conditions, which in most cases are not curable just controllable.

How much Private Health Insurance do I need?
Private Medical Insurance plans will differ depending on the insurer you choose and the policy you take out, but most insurers tend to offer the following as a minimum:
Inpatient treatment
Day-patient treatment
Surgery
Drugs and dressings
Radiotherapy & chemotherapy
As such, these will be the core covers we review as a starting point when assessing your healthcare needs.
Next, we will review your desired add-ons. Private Health Insurance has several added extras such as:
Reduced excess
Enhanced cancer cover
Dental
Optical
Physiotherapy
Outpatient consultations
Psychiatric
Many more which can be added, removed or enhanced
For this reason, we never advise buying from a price comparison site, as this will not provide every option available and you might end up paying for cover not required.
To discuss any concerns and work out what cover is best for you, seek the advice of an independent advisor. One of our experts at Hooray Health & Protection will discuss your budget requirements and your key health worries to decide what is most important to protect.

How much does Private Health Insurance cost?
Because of the personalised approach outlined above, every insurance package is different. Because it is tailored to you, the cost is also varied to reflect this.
Certain factors will increase your premiums, regardless of the rest of your situation.
If you are a smoker, for example (or have been in the past), your premiums are likely to be higher. It is always best to discuss your lifestyle with a protection expert, to find the insurer whose policies are most favourable to you.
When choosing how you pay your policy, insurers will also look to provide a discount if you pay the premium upfront, rather than monthly.
An up-front annual payment reduces the risk of cancellation for the insurers but can also help you receive an additional 5% off the policy if you have the funds to pay.
Health Insurance premiums will usually increase every year as you get older. Make sure you have a broker who reviews your policy annually, as any large increases to a policy should prompt your broker to go to the market for a review and help with premium negotiation.
How can I save money on my Private Health Insurance Policy?
If your insurance policy has been renewed and your premium has increased significantly, you should get in touch with a health insurance broker who can review the market for you.
Premium increases can be due to several reasons such as claims, changes to the market or updates to the scheme design.
Before rushing into any decisions always seek advice as you may be able to reduce your premium and keep the same level of cover.
To save you even more money, out experts here at Hooray Health and Protection will conduct your market review completely FREE, whether for a new or existing policy!

Will Health Insurers pay my claim?
According to Financial Ombudsman, the most common Private Health Insurance complaints occur because of mis-advice from insurance brokers.
To combat these complaints and improve your chance of a successful claim, always ensure you see a protection expert who can advise you on what is actually covered, as well as what isn't.
Hooray Health & Protection have great relationships with insurers and two of our directors have an extensive Private Health Insurance background who ensure our compliance is 100%.

What Underwriting options are available for Private Health Insurance?
When taking out a new Private Health Insurance policy, all insurers will set out underwriting requirements. These will often exclude any pre-existing medical conditions for a set period or the full policy term.
Before proceeding, you need to ensure that you are aware of all options available to you and what these mean to any potential future claims.
The most common form of underwriting for individual Private Health Insurance in the UK is 'Moratorium Underwriting'. If you choose moratorium it will exclude any pre-existing conditions you have had in the last five years from the first two years of the policy.
That means that if you go two years without any treatment, symptoms or consultations they will then be covered under the policy.
Alternatively, you can decide to choose the 'Full Medical Underwriting' option for health insurance. This involves providing a health questionnaire to the insurer, who will outline what's covered in their quote.
Both have their benefits and the best option for you will depend on your individual requirements.
If you are looking to have pre-existing conditions covered under a health insurance policy, you might want to look into International Medical Insurance, but this tends to be considerably more expensive and will still potentially apply exclusions.

What Hospitals are covered under Medical Insurance?
Not all hospitals will be automatically covered by Medical Insurance, so you need to review each insurer's hospital lists before taking out a new policy.
Your location in the UK can impact the recommendation we provide for your medical insurance because insurers will usually provide a standard list and a comprehensive list.
If you reside in London or a remote area, you need to ensure that you review all the health insurance hospital lists before deciding to go ahead with your policy.
What Health Insurance Terms and Conditions should I look out for?
If reviewing a new or existing policy, it is vital to review what is excluded before deciding which option to proceed with. This is because Private Medical Insurance, just like any, comes with exclusions.
Each insurer has different decisions for claims, hospital lists, treatments covered, claim bonus and payment options so we always suggest seeking financial advice before proceeding with one insurer.
Does Health Insurance cover experimental treatments?
Treatment which hasn't been approved, such as new and unapproved drugs, are unlikely to be covered under the policy.
If, for example, there was a new cancer drug trial that required funding for treatment, but it hasn't been approved by the National Institute for Health and Care Excellence, then the insurer will not pay out for this.
Fortunately, some insurers might consider such treatments as a gesture of goodwill. We will always let you know what an insurer's stance is on this, but it is best to assume that experimental treatments will not be covered.
If you would like to review all of the terms and conditions in your policy, or simply have a question about taking out a new policy, call us today to discuss if it'll be the right fit for you.

Do you offer a Health Insurance Quote Comparison?
Yes! Hooray Health & Protection do not have any preferred provider arrangements with insurers, so every review we complete is a full, impartial market quote comparison.
We go to our panel of health insurers (usually at least six) and will provide a comprehensive report of our finding comparing price, claims and servicing.
Why use Hooray Health and Protection for Private Health Insurance?
Hooray Health and Protection are experts in the private health insurance sector, and we provide impartial, free advice to help you make the right decision.
We help to ensure that you have the right level of cover for what your needs are, and you can rest assured that you have a friendly voice to guide you through the process.
Our background as insurers also helps to make sure that the cover that you take out is at the right price, saving you money in the long term.
And not only will we save you money in the long term, but all our reviews are conducted over the phone – meaning you will pay nothing for a consultation.
So, if you have any questions about Private Health Insurance, give us a call on 01273 222805 today!
Private Health Insurance – FAQs
• Can I cover my family on my private health insurance?
Most providers will allow you to add your partner or children onto the policy for an additional premium.
• I'm retired can I still take private health insurance?
Yes, you can still take health insurance once retired but some insurers will have a maximum age limit. It's always best to discuss with a broker because certain insurers specialise in providing cover for retirees.
• My health insurance premiums have increased what can I do?
If you health insurance premiums have increased, you should always speak to a health insurance broker to review the market and see if you can get a better price elsewhere, or negotiate the increase with your current insurer.
• If I require private medical treatment do I have to pay up front?
If you need to make a claim always phone your broker or insurance company first; they will then approve the claim and arrangement payment with the hospital. Never book in treatment without ensuring your claim is eligible.
• Which is the best private health insurance in the UK?
Some insurers may have a bigger market share then others but there is a best insurer for everyone. We carry out a fact find to establish your needs and then match you with the right insurer for you.