7 Best UK Business Health Insurance Providers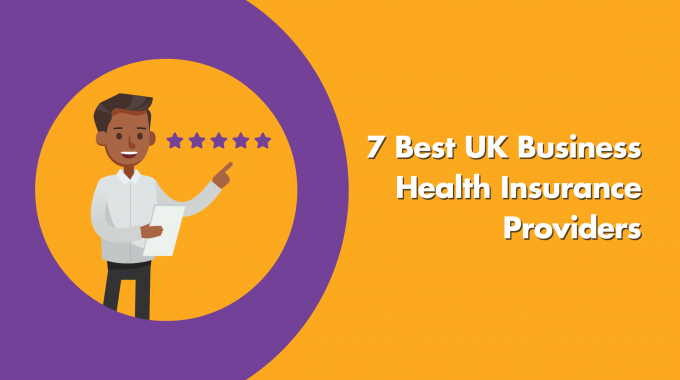 Business Health Insurance is one of the most frequently adopted employee benefits in the UK, allowing companies to provide private health cover for their entire workforce, under a single insurance policy.
Although there are many similarities to be found among the various policies that most insurers offer, the terms of each plan can include different areas of cover, as well as a multitude of additional perks.
This article will take a look at 7 of the best business health insurance providers that operate within the UK and give a quick breakdown of the areas that they cover, along with a few of the different perks that their policies can provide for employees.
If you're a business owner who is interested in purchasing an insurance plan, this article should help to give you an idea of which provider may suit your needs and preferences.
AXA
AXA is a multinational insurance company that is based in France. The main areas of their health insurance covers full in-patient and day patient care, as well as the option to include out-patient cover for an additional fee.
Some of AXA's other benefits include access to over 250 private hospitals throughout the UK, as well as the option to receive specialist cancer drugs that are usually unavailable through the NHS.
AXA also offers a second opinion service, which can provide feedback and advice on a medical diagnosis or a treatment plan, in order to help patients make the most informed decision on how to proceed with their healthcare options.
A fast track appointment service can also be provided by AXA, as an additional insurance benefit. This service can help to ensure that employees are seen by a doctor as soon as possible.
Aviva
Aviva is an international insurance provider that is headquartered in the UK. Their health insurance policies primarily offer out-patient cover and cancer care, as well as treatments for acute medical conditions.
Aviva's insurance plans allow access to hundreds of private hospitals throughout the UK, as well as the option to cover hospital charges and specialist medical fees, which can often prove to be expensive for more significant treatments.
Among the many other additional perks, Aviva's cover includes a comprehensive cancer pledge, which offers more substantial options and coverage throughout the various stages of the treatments.
Aviva also offers a benefit called Expert Select, which is a service that can help employees find the private hospital and medical specialist that is most suitable for the treatments that they may require.
Bupa
Bupa is an international healthcare group and insurance provider in the UK. The most prominent aspects of their health insurance includes in-patient and day-patient treatments, along with the option to incorporate full out-patient cover.
Bupa offer a great deal of choice with their insurance policies, giving patients the option to consult with a private doctor of their own choosing, as well as offering access to private rooms in hospitals.
As experts in mental health, Bupa provides a plethora of different options for mental health and wellbeing therapies, which currently offer more extensive coverage than any other insurance provider in the UK.
Bupa also offers a number of options for private physiotherapy sessions, as well as many other treatments that can help employees to recover from severe injuries or acute medical conditions.
Cigna
Cigna is an American international health insurer and one of the UK's biggest providers for private medical coverage. Their policies most commonly cover in-patient and out-patient treatments, with a multitude of additional benefits that can also be included.
Cigna offers a unique Care Co-ordination Programme, which helps to ensure that their customers are receiving the best available care. This program can also lower the overall costs associated with private treatments, without having an impact on the quality of the care.
Chronic condition monitoring can also be provided, to help patients keep track of their treatments and medications. This benefit is especially useful as most health insurers don't cover chronic conditions in any manner.
Cigna can also cover a percentage of the cost of chiropractic treatments, but the insurance will only be applicable if you are referred for the treatment by a GP.
Freedom
Freedom is a private insurance firm that is based in the UK. Their private coverage insures in-patient and day-patient treatments, as well as various options for cancer cover.
Freedom's insurance policies can cover the cost of MRI, CT and PET scans, which can often prove to be extremely expensive, especially if you are required to receive them regularly due to a prolonged illness or a serious injury.
Pregnancy complications can also be covered by Freedom, which seems to be an area of private cover that is overlooked by most insurers in the UK, so it is likely that you won't often find this specific area of insurance with many other providers.
Freedom also provides an unlimited NHS cash benefit which enables patients to claim compensation of up to £100 a day and £200 a night for any duration that they are assigned to an NHS hospital for treatments.
Vitality
Vitality is a London based health insurance provider. Their policies primarily cover in-patient and day-patient cover, in addition to treatments for acute conditions and coverage for cancer care.
Expert advice on treatments and surgeries is also available from private consultation sessions with medical specialists through Vitality Care, a unique benefit that comes included with Vitality's core private medical cover.
Vitality additionally allows patients to access online appointments with GPs, with the inclusion of a helpline that is available 24/7, for patients to receive advice from qualified medical professionals.
Among these extensive benefits, Vitality Plus can give employees access to an impressive variety of additional rewards, including Amazon Prime subscriptions and discounts for various retailers, along with many other offers.
WPA
WPA is a UK based non-profit health insurance provider. The most prominent areas of their insurance covers full in-patient, day-patient cover and out-patient treatments, with a number of different inclusions for comprehensive cancer care.
WPA provides a substantial Employee Assistance Program, that is intended to help employees to return to work and recover as soon as possible, if they ever experience a serious medical condition that prevents them from performing their job.
Private ambulance transport can also be included in their insurance policies, which can bypass the ever-increasing waiting times for standard NHS ambulances, which allows patients to receive treatment as quickly as possible during a medical emergency.
Various options for nursing at home can also be provided, which can be particularly helpul for elderly patients who struggle with mobility, or those who are too severely injured or ill to comfortably leave their homes on a regular basis.
How to find the best business health insurance
Though it may seem like the best course of action upon reading this article would be to consider purchasing an insurance policy directly from one of these providers, there are a number of advantages that can be accessed by using an insurance broker to help find appropriate healthcare cover for your business.
In addition to the expert insights that they can provide for businesses, insurance brokers are able to secure a much more competitive price from the insurers than they usually offer, due to their extensive industry knowledge and connections.
Hooray Health & Protection are a team of expert insurance brokers, with a wide array of working knowledge and experience with helping all kinds of businesses find the insurance policy that is best for them.
If you're interested in taking out a business health insurance policy for your employees, or if you have any questions on how the insurance policies work, please visit our website to see how you can get in contact. Our team is more than happy to help with whatever your business needs.