What Is Death in Service Insurance?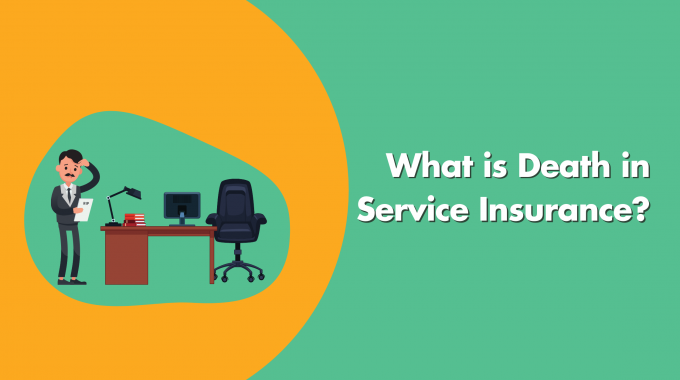 Death in service insurance is one of the most affordable employee benefits on the market, offering those closest to your employees a compensation payment that usually covers 3-5 times their existing salary, depending on the terms of the policy.
As distressing as it can be to think about, leaving loved ones behind without any source of income is a genuine risk to consider, if you have anyone in your life who is dependent upon your earnings to survive.
Whilst there are a few different options when it comes to this kind of cover, death in service has far less obstacles in terms of exclusions when compared to other employee benefits, such as relevant life insurance.
The combination of these factors easily makes death in service cover one of the highest value and lowest cost employee benefits currently available on the health insurance market.
This article will explain everything you need to know about death in service insurance, also known as group life insurance, while also answering some of the most frequent questions about how the policies actually work and the various benefits they offer.
The definition of death in service insurance
Death in service cover is an insurance policy that is designed to financially protect an employee's partner or family members, in the event of their death. The policies are taken out by businesses, as opposed to individuals, with the option to cover all of their employees, or a select group of key workers under a unified insurance plan.
The cover is intended to pay out a lump sum of compensation to the specified recipients, that will generally be received within 2-4 weeks of the employee's death. This compensation is meant to help those who may have been dependent on an employee's income to cope with the drastic loss of earnings that would occur if they died.
Arguably, the most significant benefit is the financial security it will provide for the future, but the compensation can also be extremely helpful with covering the costs of funerals, or other death related expenses, such as Solicitor's fees.
What are the main benefits?
There is a vast selection of additional benefits that death in service insurance can provide, for both businesses and individual employees.
For businesses, death in service cover is one of the cheapest employee benefits on the market, offering policies that can cost less than 1% of the annual payroll bill. This makes death in service one of the most cost-efficient policies that is available when it comes to employee benefits.
Covering multiple staff members under a single plan makes it much more cost-effective and simple to manage for businesses, compared to securing and maintaining individual insurance policies for every one of their workers.
Employees will never have to pay a penny towards the insurance, as the policies are maintained and paid for by the business. These insurance pay-outs are also completely tax free in the UK, so 100% of the sum can be claimed by the beneficiaries.
With death in service insurance, employees won't have to deal with any underwritings that drive up the cost, or make them exempt from cover, due to factors such as pre-existing medical conditions. These underwritings can often be a significant obstacle when securing individual life insurance, so their exclusion will likely be appreciated by most employees.
As was mentioned previously, the most significant benefits of death in service insurance is the financial security and peace of mind that the payment will offer to anyone who is dependent on an employee's earnings.
What else can be included?
Alongside the primary cover, there are also a number of additional perks and premiums that can be included as part of an insurance package, if the business decides they are worth paying for. These extra perks are not usually a standard inclusion of the insurance, but businesses who take out a policy can choose to include as many, or as few as they feel are necessary.
The benefits of death in service insurance can be utilised by the employees who are covered, as well as the beneficiaries who will receive the insurance payment when they die. This helps to add even more value to the policies, while also providing some extra support when people will need it most.
The benefits offered most frequently for those who are affected by the death of an employee are counselling and mental support helplines. These benefits can help to deal with the grief of losing a loved one and the many stresses that will inevitably occur as a result of their death.
The most common benefits for employees who are covered can include employee assistance programs, fitness programs and physiotherapy sessions. Like many other insurance benefits, the purpose is to improve the general health and wellbeing of employees.
In the case of death in service insurance, these additional benefits make sense to include, as the primary pay-out will only be actioned in the rare cases of employee deaths. This means that most employees will never make use of the primary cover, so these inclusions can help to ensure that all of your staff members benefit from the insurance, even if only in a smaller way.
How a broker can help
It's incredibly important for businesses to revisit their health insurance policies annually, in order to ensure that they are retaining the best available prices and that the cover is still suited to the specific needs of their employees.
Using market comparison sites and individual research can definitely help you to make a more informed decision when it comes to which policies are worth pursuing, however, using the expert skills and knowledge of an insurance broker can remove the stress entirely.
Hooray Health & Protection are a team of industry experts who can help to find the policy that best suits the requirements of your business. If you're interested in providing death in service, or any other types of health insurance for your employees, please visit our website to find out how you can get in contact with our team.