Healthcare Options for Small Business Owners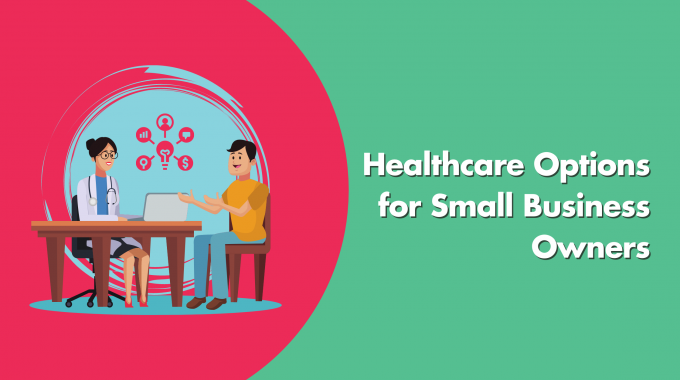 Healthcare benefits can be an effective tool to help small businesses grow, by attracting more traffic towards their job advertisements, while offering a variety of perks and rewards to keep employees healthy & happy with their role.
Along with these already enticing benefits, private healthcare can provide businesses with the means to ensure that employees can return to work as soon as possible, if they ever experience a serious medical condition which interferes with their ability to perform their job.
It can often prove challenging for small business owners to find the right employee benefits to fit within their budget, while also finding the policies that are best suited to their own individual needs and preferences.
This article aims to help by highlighting three of the best healthcare options that small business owners can provide for their employees, giving a brief description of each policy and explaining how they can prove to be efficient, as well as affordable for all kinds of small businesses.
Group Life Insurance
Group life insurance is a policy that provides compensation for an employee's family members, or any other specified parties, in the event of their death. These policies typically offer flexible terms that allow business owners to choose whether to cover every member of staff, or only a select group of key employees based on defined categories.
Employees are required to fill out an expression of wish form in order to establish who the compensation will be paid to, but if they fail to do so they have no control over who receives the payment. The insurance payments are most commonly received by the beneficiaries 2-4 weeks after a claim has been made, providing a quick and reliable layer of financial security.
The total sum that is paid out by the compensation will vary greatly based on the terms of the individual insurance plan. The majority of the providers usually offer to cover 2-5 times the existing salary of each employee, with even greater multiples being covered with some of the more expensive policies.
Group life cover is one of the most affordable insurance policies that is currently available. With the right terms on a policy, the insurance can potentially cost less than 1% of the annual payroll expenses of your business.
Because the value of the cover is potentially high for employees, the relatively low cost of this particular insurance policy easily makes it one of the most attractive employee benefits to pursue for small business owners.
Group Income Protection
Group income protection is a healthcare benefit that is intended to provide compensation and rehabilitation to employees who are unable to return to work due to a serious medical issue, such as severe injuries or prolonged illnesses.
The compensation is received in the form of monthly payments that cover a percentage of an employee's salary, with the most common policies accounting for up to 75%. The payments usually only persist for a period of up to 5 years, but policies can also be purchased that will cover employees all the way up to their retirement or death.
One of the most significant benefits of group income protection is the financial security it can provide for employees, whilst also offering some peace of mind in knowing that their income will be insured when they will need it most.
Group income protection is also likely to save your business money, by reducing the costs of prolonged Sick Pay, or eliminating the need for it entirely by allowing the expenses to be covered by the insurer. Most insurers also offer various services to help employees return to work as soon as possible, such as Employee Assistance Programs.
Business Health Insurance
Business health insurance essentially provides private health insurance for a group of specified employees and is one of the most widely offered employee benefits in the UK. Similarly to group life insurance, all employees can be covered, or a select few that are outlined by the business under a unified policy.
Private health insurance offers numerous benefits compared to standard NHS healthcare, with a lot more freedom of choice in how to proceed with treatments. Employees with private cover are able to choose which hospital they are treated in, with the freedom to book appointments to fit within their own schedule.
Private cover also gives individuals the ability to bypass the standard NHS waiting times and can also allow access to specialised drugs and treatments that are otherwise unavailable.
With the extensive terms offered by the various providers, there are many more perks that can be gained from private health insurance. Businesses will benefit mostly from the satisfaction that private cover will provide for their staff, as well as the potential to attract more applicants towards their job advertisements.
Finding the right advice
These were just a few examples of the most common healthcare benefits that are currently available for small businesses, but there is a plethora of other options to choose from, all offering different areas of cover at various levels of care.
If you're not an expert on the health insurance industry, determining which of these benefits will prove worthwhile for your business can be difficult to achieve. If you're interested in finding the best policies from the different providers, at the most competitive prices, contacting an insurance broker can alleviate the related stresses entirely.
If you are a small business owner who is seeking some advice on how to proceed with purchasing healthcare benefits for your employees, Hooray Health & Protection are happy to help with whatever queries you may have regarding the subject, as well as any other health insurance needs.
Our team has extensive experience in working with small businesses to find the right insurance policy and fosters a commitment to do everything they can in order to make insurance easy for customers. To find out the best way to get in contact with us contact us via the online chat or quote form.