When Hooray met…Cignpost Life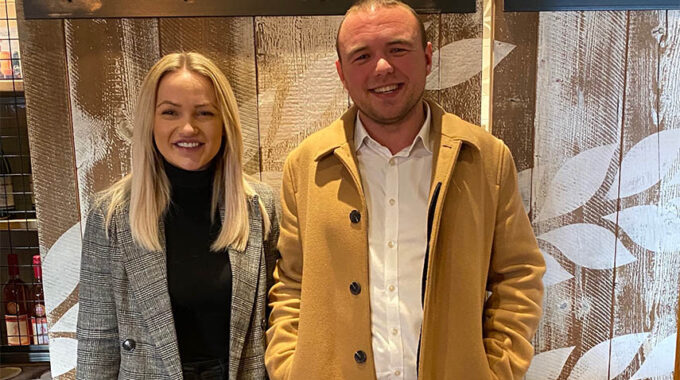 Well, the festive season is well and truly over, the Christmas decorations are down, dreaded dry January has begun, and everyone in the office is on a health kick after overindulging in pigs in blankets and gallons of buck's fizz. But it's not all doom and gloom because our 'When Hooray met series' is back!
As it's a New Year, the team decided it's time for a new industry to cover and wanted to interview an insurer from the individual protection market. Hooray Health & Protection are, of course, a whole of market insurance broker, and for this interview, we are excited to be meeting the insurer who provides the quickest and simplest way for clients to buy life insurance in the UK; Cignpost Life!
Our point of contact at Cignpost Life is Charlotte O'Brien. Charlotte is a well-known face in the insurance industry due, to her time spent at MetLife managing relationships with their key employee benefit consultancies and, more recently, for the work she's been doing at Cignpost helping to develop strategic relationships.
Charlotte had obviously done her research on the team at Hooray, realising we are a team of piggies. Instead of hosting us out Cignpost's offices she took us to our favourite local restaurant. (Editor's Note for upcoming interviews: Please note the free food has made Cignpost a strong contender for our favourite insurer- just throwing it out there ????)
Who Is Cignpost Life?
Cignpost Life doesn't see themselves as your everyday insurance company, but instead as a digital protection specialist who is helping customers skip the usual lengthy application processes involved with life insurance.
Part of the Inchora Group family, Cignpost (in partnership with iptiQ) launched in 2015 to address the protection gap. Since launch, they've gone from strength to strength with further enhancements; adding critical illness protection with optional child cover.
At Hooray, we see Cignpost Life as an innovator in the market having designed simple life and critical illness products, which will bring simplicity and speed to clients looking for insurance by simplifying the process and appealing to the younger tech-savvy market.
What are they doing?
Business Development Manager Charlotte O'Brien explains "Our products are designed specifically to make insurance more accessible to underserved areas of the market, such as the private rental sector which is a core target market for Cignpost.
Charlotte added "Often, individuals and families not exposed to a traditional home buying process- aren't aware of the need for life or health protection and don't have the same natural trigger points that allow them/encourage them to access professional advice and take out insurance. This is where Cignpost comes into play and differentiates itself from the rest of the market."
At Hooray, we love to see new and innovative solutions for clients to get protected, and we know one of our client's biggest bugbears is how long applications are with most insurance companies.
So, we decided to ask Charlotte to put her money where her mouth is and show us a demonstration of how easy it really is, as one of our Directors hasn't reviewed their insurance recently and wanted a price.
We started the timer as he typed in his personal details (name, date of birth, cover requested, smoking status and contact details) clicked next, to which five short questions appear, then once he'd answered no to all, a price of £10.76 for £150,000 of cover appeared. The whole process took three minutes and 32 seconds to get a quote, and it's cheaper then what he's currently paying.
What Hooray loved
At Hooray we love the simplicity of Cignpost Life- several our clients want to top up their life benefit after being provided with a group scheme from their employer, so they need a quick way to add the extra cover. Cignpost provides them with that solution.
However, the biggest take away for us from the day was part of the pitch from Charlotte was where she confirmed the businesses 3-pronged approach that's key to their success:
Making it as easy as possible for the consumer
Selecting the right distribution
A needs focused product innovation approach
When an insurance company puts the client needs at the heart of what they do, we know they're going to be successful, and Cignpost is certainly proving that.
A massive thanks to the team at Cignpost for hosting us, and we appreciate the simplicity you've brought to our existing clients and for those to come.
We will be back in two weeks with our next 'When Hooray met…' where we will be jumping back to the group market for some exciting updates.