Choosing the Right Health Insurance for Your Business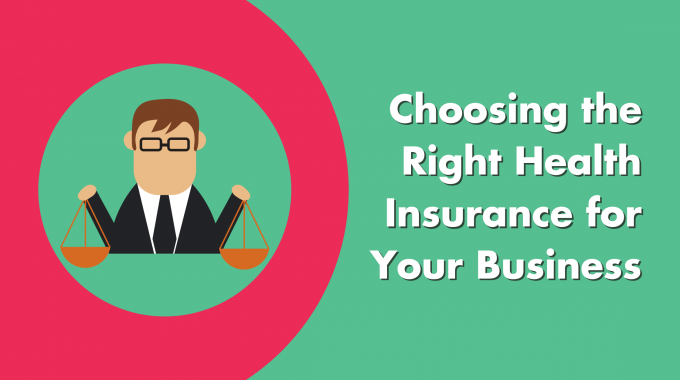 In the UK, we are lucky enough to be able to choose between the NHS as well as private hospitals. There are very few other countries that provide you with these options, and so it may come as a surprise to learn that over a third of small and medium business employees in the UK still wish they had Business Health Insurance.
As a business owner, you may be considering this step and the information below will help you to better understand the concept as well as realise whether Business Health Insurance is right for you.  
Why Choose Health Insurance in the UK? 
The NHS is incredible, and none of us can dispute that fact. However, if your employee is struck down with a serious illness, the average waiting time for an appointment through the NHS is 18 weeks. It's time that your worker cannot afford to wait, but also time that you really can't be without them.
With Business Health Insurance, your employee would have access to a doctor immediately so that they can get onto the road to recovery much faster. Unlike in the USA, Business Health Insurance is also much more affordable for businesses as well. 
Give Them Coverage Immediately 
Many small businesses offer their employees the opportunity to have Group Private Medical Insurance after their probation period has come to an end (usually three months). While this can be a good incentive, it's also stressful for the worker as they fear becoming sick before then.
Offering immediate coverage from the day they start is good for morale and productivity; which benefits you. The vast majority of insurance providers will be able to implement this for you as well, so it's quite easy. We provide the same advice to our clients implementing Business Life Insurance.
Consult Your Employees on Extra Costs 
There are always going to be little extras, but this is something that you as an employer can't really decide alone. You need to talk to your employees about the kind of added value services they would like to see included in their plan. Not only does it make them feel more involved, but you can also better understand their needs.
Make sure to review your Business Life Insurance and Group Income Protection at the same time so you don't double up on perks, but here are some examples of extras that you can expect to see in private insurance:
Virtual GP
Second opinion 
Fast track appointments
Flexible appointment times  
Health screenings
Private rooms 
Flexible visiting hours
Choice of consultant 
Discounted gym memberships 
Consider How it is Taxed 
One big concern for business owners is the tax associated with private insurance. However, the good news is that it counts as a deductible expense. Therefore, it's all good news for your company.
However, it should be noted that private insurance counts as a P11D or benefit. You will need to fill out paperwork for your employees in order to let HMRC know about this. Their tax bracket can then be adjusted accordingly. 
To Conclude 
Choosing the right Business Health Insurance doesn't need to be a difficult task, and it can be surprisingly easy. All you really need to do is consider the needs of your employees and implement them in your search.
Knowing what they want, and value, is beneficial to you as a good leader, but also in helping them achieve the peace of mind they need to work well. Health insurance has many benefits in the UK workplace, and it is becoming a more popular choice for a reason.