Should I use a Health Insurance Broker?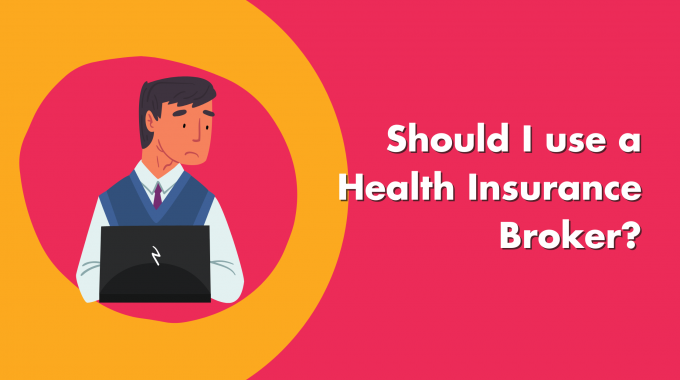 Here at Hooray, we sometimes take it for granted that people will understand the benefits of using a health insurance broker.
In fact, we sometimes take it for granted that people will even know what a health insurance broker is!
So, here is an overview of what we do and how we can help you.
What is a Health Insurance Broker?
Health Insurance brokers search multiple insurance providers to ensure you get the best policy to suit yours or your business' unique needs.
If you arrange the policy through a health insurance broker, you can be sure that they understand the medical insurance market, as well as each individual insurance company's terms and conditions.
Applying directly to an insurance company will limit the advice you receive as they will not provide a comparison with any of the other health insurance providers. Brokers will also have access to more insurance companies, as some providers do not sell to individuals.
Essentially, a broker will find you the best policy for the best price!
How much does a Health Insurance Broker cost?
Using Hooray Health & Protection will not come at any extra cost to you or your business, because we charge no fee for the service.
We will provide a health insurance comparison of the whole market to ensure you get the best terms and will not charge you any additional fees for our time.
We advise everyone to be wary of an insurance broker that tries to charge you or your business a fee for health insurance advice.
Business Health Insurance Brokers and Private Health Insurance Brokers are paid a commission by the insurer for placing the business, so you should not pay anything extra.
Health Insurance Comparison
When it comes to Business or Personal Health Insurance in the United Kingdom, every insurance provider is different. Pricing is calculated differently; different support services and niche terms and conditions vary between each insurer.
Whole of market Health Insurance Brokers are not limited to one insurer, but, instead, provide a Health Insurance comparison service and report back their findings.
Hooray Health & Protection undertake an overview of the market, providing details of the best insurance companies' quotes, establishing the right policy for you or your business at the best price.
Arranging your policy
When choosing a new Health Insurance policy, you need to consider the added extras and what services can be reduced to keep the costs down, especially if the policy is over your set budget requirements.
Hooray Health & Protection will always provide three quotes when you are first implementing a new personal or group health policy. Once we have completed the fact find and established your needs- we provide a budget, basic and comprehensive quote.
We do this because it provides a starting point for discussions and helps us work within your budget whilst ensuring you have the level of cover that you need.
Health Insurance Renewal
If you apply for Health Insurance directly through an insurance company, they will increase the policy each year on renewal. When using a health insurance broker, they will search the whole market and negotiate the new prices with the existing insurer to keep premium increases to a minimum.
Hooray Health & Protection work with all insurers in the market for Business Health Insurance and Private Health Insurance to ensure you have every option available. They will also take into account any changes made to the insurer's proposition since the last renewal.
Advice when making a Health Insurance claim
Although claiming is a necessity (and the reason for taking out cover in the first place), it is still important to remember that claims will usually increase your premiums at the next renewal.
If you appoint a health insurance broker, they will negotiate the premiums with your health insurance company as well as other insurance companies, to ensure that you pay no more than you have to.
When dealing with multiple business insurance policies, it is particularly important to use a broker. The main reason for this is to keep your costs down and stop you from paying for multiple policies that cover the same things.
Employee Benefits Brokers can help advise you which is the right policy to claim on to minimise premium increases. Group Income Protection policies, for example, have early intervention services included which can fund private medical treatment and help reduce the cost of a claim.
How to find Health Insurance Broker near me?
Hooray Health & Protection complete all our reviews online via WebEx or over the phone. This means you do not have to wait for an appointment or pay the fees associated with financial advisers.
If you do prefer speaking face to face instead of over the phone, feel free to visit our offices in Brighton and Hove!
Want to know more?
If you would like to know more, we have provided free guides, advice and more information on our free health insurance comparison services at our Private Health Insurance and Business Health Insurance pages.
If you would like to conduct a review, learn more or just have a chat, you can call us on 01273 222805.