Is it time to upgrade your employee benefits program?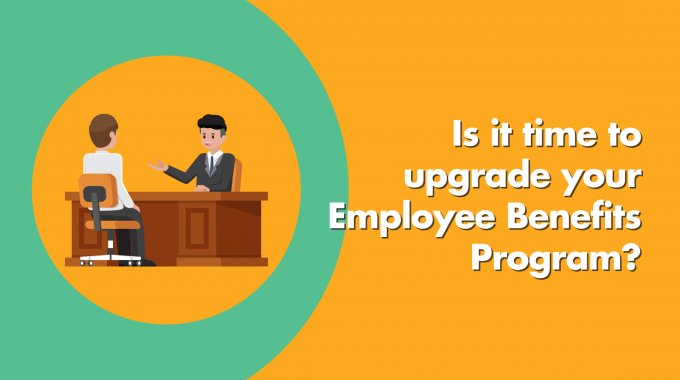 Have you got around to reviewing your employee benefits program yet? If you're a small business owner, it would be oh-so convenient if creating a benefits package was a one-time exercise. Alas, it needs an occasional update.
A review of your employee benefits program may reveal areas for improvement – either to reduce the overall cost to the business or increase its value to employees.
The world of work is ever-evolving and so are employees expectations. Your task is to keep apace and ensure your company provides the most attractive range of benefits to your current – and prospective – employees.
This blog post breaks down some of the common methods that businesses employ to drive improvements in their benefits offering.
Do you need one-to-one help in reviewing and overhauling your employee benefits program? Contact the friendly team at Hooray and we'll help steer you through the process.
Review your employee benefits program
Before jumping into the deep-end and making changes to your employee benefits program, it's important to review it first. For most small businesses a yearly review will suffice. The idea is to gain insight into what is working and what isn't, plus consider what other options are available to help cultivate a happy, healthy and productive workplace.
Though there are many factors that are worth considering when performing these reviews, but these five are arguably the most important.
Driving financial efficiency
Look at each benefit to assess whether the price you are paying is worth it. Is each benefit helping your employees? Do they value it? Does it ultimately provide a business benefit? Are there more cost-efficient ways of providing this benefit without reducing its value to employees?
Surveying the employee benefits market
There are many ways of providing benefits to your team, but do you know what they are? The way that benefits are delivered is also in a constant state of flux thanks to new user-friendly digital tools and broader trends in how the workplace is evolving. You can find out more about market-leading employee benefits platforms here.
Measuring its impact
Measure the popularity and general level of satisfaction of each employee benefit, as well as how often they are being used. This will help you understand the impact that each benefit is having on your employees. Performing an employee survey is the most efficient way to quantify the effects that these benefits are having on your business. So, what do they think?
Making them accessible
It's worthwhile taking the primary demographics of your employees into account when evaluating existing benefits, or even when looking for new ones. Consider how likely your employees are to make use of each benefit and how accessible they are. Do they find them easy to access and use?
Checking out the competition
Another useful tip is to compare your own employee benefits programs to those provided by businesses similar to yours. Focus on those which are located in the same area, within a similar industry and of a similar size. But do keep in mind: what works for one business, might not work for yours however closely related they may be. Are you ready for a scouting mission?
Talk it through with your employees
Communicating efficiently with your employees can be invaluable when it comes to honing your benefits program. Employee surveys can help significantly with choosing which individual benefits to keep, which ones to remove and which new ones to adopt (or adapt).
Ultimately, your employees are the ones who will be making use of these benefits, so make sure they have their say. Are they satisfied? What do they like about their perks? What do they think is lacking? What would they like to see?
It is also key to remain as transparent as possible with your employees, making sure that any changes you make to your benefits program are communicated clearly and efficiently. This will help your employees stay informed and up-to-date with any changes and ensure they feel part of the process.
Upgrade your employee benefits program today
Finding the right mix of employee benefits at an affordable price is often difficult, especially when working within a limited budget and trying to cater to the specific needs of your employees. Not to mention the infinite choice of benefits out there!
That's why many small business owners choose to enlist the help of Hooray Health & Protection. We're experts in helping businesses avoid the hidden pitfalls and uncover the best deals in a confusing marketplace.
Whether you need help securing specific employee benefits, or even if you're just looking for advice on how to improve them, Hooray can help.
Use the chat-box to the right and kickstart the conversation today!