Group Life Insurance Providers Review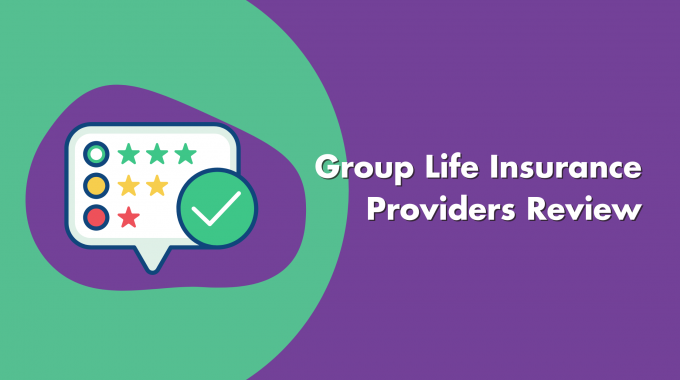 At Hooray we pride ourselves in being a whole of market insurance brokers, which means we are not tied to one insurance company, which ensures you receive the best price when reviewing your policies.
In the United Kingdom most Group Life Assurance providers do not offer their services directly to clients due to the complex nature of the schemes which mean you have to go through an insurance broker or financial adviser.
Hooray Health & Protection do not charge any fee for our service as are paid commission from the insurers, so all our employee benefit reviews are completely free.
We have listed all the Group Life Insurance Providers in the market as of January 2021 and will update regularly.
AIG Group Life Insurance
American International Group or as they are more commonly known in the UK as 'AIG' are a global insurance company offering Group Life Assurance in the UK. 
Minimum Employees: 3
Main Benefits: Registered and Excepted Master Trust, cover up to 20 times salary allowed which is one of the highest available, Smart Health support built in to provide their clients 24/7 unlimited access to support in the UK or abroad.
Important Information: AIG previously operated in the UK under Alico until it sold to MetLife in 2010 who took over their UK book of business. AIG returned to the UK market after acquiring Ellipse in 2018. 
AIG work differently to the rest of the market as they do not offer a unit rate but instead provide terms on a single premium costing basis. Remember to consider future hires when considering AIG for Group Life as can potentially be costly if hiring older staff members not included in the cost yet.
AVIVA Group Life Insurance
Aviva is the UK's largest insurance provider in the United Kingdom with their routes tracing back to 1696. Aviva have over 15 million clients in the UK and paid out £34 billion in claims during 2017.
Minimum Employees: 5
Main Benefits: Counselling service provided by care service, Excepted and Registered trust available with Aviva being the first Group Life Assurance provider to launch the Excepted Master Trust.
Important Information: Aviva are one of the market leader insurers for Group Life Flexible benefits due to their strong digital offering.
Aviva currently are not providing terms for any new to market Employee Life Insurance schemes due to the COVID-19 pandemic but are still offering terms on their existing business.
Canada Life Group Life Insurance
Canada Life is part of the Power Financial Corporation Group and have routes in the UK dating back to 1903. Canada Life are the largest Group Life Assurance company in the United Kingdom.
Minimum Employees: 2
Main Benefits: 24/7 support provided from their bereavement counselling helpline which also includes four face to face sessions with a counsellor available for the employee and their family, Probate Helpline to support with disputes/ power of attorney /probate etc. 
Important Information: Canada Life we believe have become the largest Group Life provider in the UK due to their class system. Available to insurance brokers, it has been the easiest way to access quotes as no underwriter required and has very generous free cover limits.
Legal & General Group Life Insurance
Legal & General have been providing financial services in the UK for nearly 200 years with over a trillion in assets under management. Currently the UK's largest life insurer due to their significant individual book of business.
Minimum Employees: 10
Main Benefits: Employees have free use of Health Assured's Healthy Advantage App, Employee Assistance Programme for staff and immediate family, DISP benefits still offered.
Important Information: Legal & General have historically focused on the large corporate space targeting just the large multinational clients. However, recently they have upgraded their systems and we are starting to see them heavily target the SME space for Group Life Assurance.
Lutine Group Life Insurance
Lutine have been providing Group Life Assurance to the UK market since 1989 and a Lloyds of London syndicate.
Minimum Employees: 3
Main Benefits: Registered Master Trust, Employees are eligible to join the Lutine Lifestyles platform with lifestyle offers and health screenings, no minimum premium.
Important Information: Lutine are a niche insurer and can offer extremely competitive premiums for SME clients as is their target market. If arranging policies through Lutine be sure to check the terms and conditions as a Lloyds MGA some T&C's are quite different to the main providers.
MetLife Group Life Insurance
MetLife entered the UK Group Life Assurance market in 2007 after acquiring Alico from AIG. MetLife are one of the world's largest group insurance providers operating for over 150 years.
Minimum Employees: 5
Main Benefits: Employee Assistance Programme for businesses with under 300 staff, Bereavement & Support with up to six face to face counselling sessions, Registered & Excepted Master Trusts.
Important Information: MetLife offer no sweep up accounting for schemes with under 20 employees so SME's need to consider before switching or placing to a new insurer about their future hires as this could make a significant impact on pricing over the full term.
Pulse Group Life Insurance
Pulse Insurance is a cover holder at Lloyds of London who have been registered since 1998. 
Minimum Employees: 10 (but will review under at discretion)
Main Benefits: Sports & Leisure schemes division to provide cover for sports clubs/teams/associations etc. Specialize in cover high risk occupations and location.
Important Information: Pulse are a relatively new insurer to the market and joined the Group Risk Industry Development in 2020 to broaden their reach. It is a great opportunity to have an insurer who will cover adverse risks, but we will always ensure clients check all terms and conditions.
Risk Assurance Management Group Life Insurance
Risk Assurance Management (RAM) is a Lloyds Cover holder who have been registered since 2002 and offering Group Life Insurance as part of Lloyds since 2007.
Minimum Employees: 10
Main Benefits: Relaxed stance to underwriting for overseas travel, Employee Assistance Programme, Telephone Helpline in line with The British Association of Counselling & Psychotherapy.
Important Information: RAM has the benefit of being a Lloyds Cover holder for financial strength but again with all Lloyds Syndicates the T&C's can be slightly different to the rest of the market.
Unum Group Life Insurance
Unum are the largest Group Disability Insurance provider in the UK & USA with it's routes in the UK dating back to 1970. Unum have invested in their online systems recently to focus on growing their Group Life Assurance book of business.
Minimum Employees: 5
Main Benefits: Registered Master Trust & Excepted Master Trust, Simplicity Life scheme to make the process simple for clients, Lifeworks support services for employees and employers.
Important Information: Unum will consider spouse and partner cover when included with a Group Life policy. They will also consider significant discounts when placing multiple products with them.
Yulife Group Life Insurance
Yulife are the newest insurer in the market looking to shake up the industry by focusing on employee engagement. Yulife are providing insurance via AIG.
Minimum Employees: 3
Main Benefits: Interactive app for employees covered under the policy to help improve wellbeing via gamification, implementation WebEx or meeting for all employees to help proposition engagement. 
Important Information: When considering prices and comparing Yulife, consider the rewards your employees can make monthly through engaging with the app. 
Yulife are an MGA of AIG they are also bound by their terms such as single premium costing which you need to consider when choosing which insurer is right for you.
Zurich Group Life Insurance
Zurich is HQ's in Switzerland where they started in 1872. Zurich have a large multinational presence across 215 which can support with international Group Life Assurance policies.
Minimum Employees: 20
Main Benefits: Catastrophic event limits above industry average, paperless claims, online verification of death, flexible benefits for staff over 250.
Important Information: Zurich are extremely competitive in the mid to large corporate space for Group Life Insurance but can be slightly more expensive for SME clients.
If you would like to discuss any of the insurers further please call us on 01273 222805 and we are happy to provide a free full review of your policies.