A guide to International Health Insurance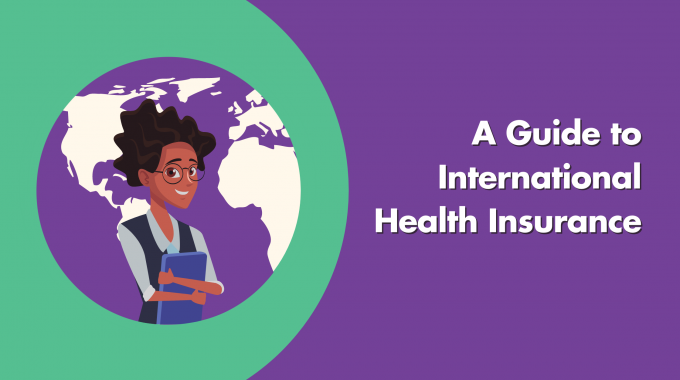 International health insurance can help cover the cost of private medical treatments outside of your native country. These policies are most commonly taken out by expats, living and working abroad, as well as employees who frequently travel to other countries for business.
It can be a disconcerting – and sometimes downright scary – experience to suffer an injury or illness in an unfamiliar country. Where can you get treatment? How much will it cost? How long will you have to wait? A comprehensive international health insurance plan is designed to alleviate these worries and come to the (international!) rescue.
Aside from the main criteria that the policies cover, some useful added extras can be included.
This guide aims to break down some of the most important aspects to be aware of, to help with finding the best available deal on international health insurance.
Why choose international health insurance?
International health insurance can be a wise investment if you regularly spend time outside of your native country.
The primary reason to pay for international cover is to ensure you have access to the best available medical services, no matter where you are in the world. It also reduces the financial impact of paying for unexpected medical treatments – instead of a hideous medical bill, you pay a comparatively small monthly insurance premium.
Many of these policies also include emergency evacuations if you ever require serious treatments or surgeries. Patients can be evacuated back to a hospital in their home country, or to the nearest country with the appropriate medical facilities to fulfill whatever treatment may be required.
Insurance companies can also guide you through the local healthcare system. Again, this works as an extra level of reassurance during your travels and ensures you can successfully negotiate your way around the local health system.
Travelling abroad can sometimes be nerve-wracking, especially when you consider the cost and inconvenience of getting medical care should anything go wrong. But international insurance can help ease your worries by ensuring help is at hand where you need it.
If you'd like one-to-one help in understanding the international health insurance market, then contact our team of friendly advisors. Simply use the chatbox on the right.
What's included in an international health policy?
Well, that depends on the policy. All the big insurers offer a selection of different packages. You might discover "bronze", "silver" and "gold" packages at one insurer. Ort "standard", "pro", "plus" with another. All at different costs and with different features, making direct comparisons near impossible.
However, there are some common trends within international insurance policies which can give you a rough idea of what to expect.
Inclusions
Some of the most common offerings include:
24-hour helpline
Inpatient & day care treatment
Up to 90 days of outpatient treatment
Emergency medical evacuation
Up to 120 days of rehabilitation
Emergency dental & optical treatments
Emergency maternity care
Exclusions
Most providers generally do not insure against:
Self-inflicted injuries
Alcohol or drug abuse
Chemical exposure
Cosmetic surgeries
Contamination
Tips for finding the best international health insurance cover
As with all insurance policies, you need to understand what it is you – or your business – most need. What kind of cover are you most likely to require? And what kind of budget do you have available?
There's no getting away from the fact that international health insurance is expensive – and for good reason: it provides an incredibly extensive range of cover. Also, the cost of treatment without insurance can be colossal. For example, Allianz Care quotes a $41,000 cost for treating a broken leg in America!
So, with premiums understandably high – it's even more vital that you get the policy you most need.
To get the best deal, you need to play the market. But there's a snag: straightforward price comparisons don't really exist! Each insurer will all offer a different range of services, with inclusions and exclusions varying wildly. Price comparison sites are limited in their usefulness because they are rarely comparing like for like – though they can be helpful in offering a rough overview of what's available on the market.
To complicate things even further, specialist international insurance providers may not be included in price comparisons. That's why working with an independent health insurance broker can help: they can ensure you avoid the pitfalls and uncover the best deals tailored to you.
Get the best cover with Hooray Health & Protection
As a health insurance broker, Hooray Health & Protection works across the whole market to bring the best deals to individuals and businesses.
With the vast array of international insurance providers and policies, we understand how stressful it can be to find the right deal. It's such a big decision to make that the research process could go on forever. But at some point you have to make the investment.
That's why one-to-one support from experts who know the industry is so important. Unlike some insurance brokers we're not looking to quickly direct you to our favourite insurance provider. Instead, we like to hear from you. What do you most want from the insurance policy? Why do you want it? What budget are you working within? No doubt you'll have a long list of questions to ask too and we'll happily answer all of them.
Finally, we'll work across the market and bring the best deals tailored to you.
If you'd like to kickstart the conversation, then contact one of our friendly team today. Use the chatbox on the right or email us at [email protected] We're always happy to help!