Supporting your employees mental health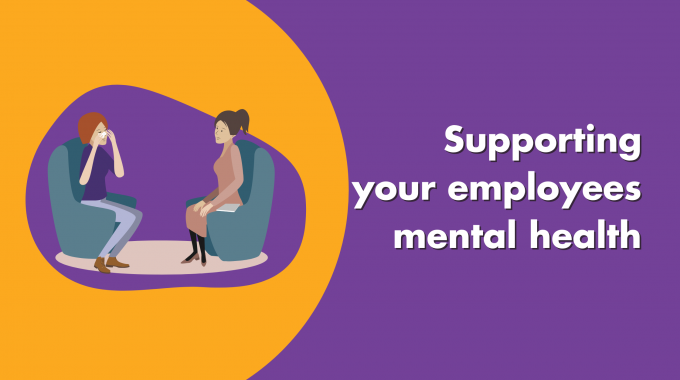 The importance of looking after our mental health is, from an individual point of view, enormous. Many businesses are coming to terms with their responsibility to keep employees healthy, but something they often forget is that supporting employees' mental health is also directly beneficial to the business.
Why Supporting Employee Mental Health is Key for Businesses
Ensuring that your workforce is happy and healthy will boost morale and engagement, as well as allowing everybody to be as productive as they can be. When employees are happier and more comfortable at work, they are more likely to work hard and feel part of the workplace community.
Companies who clearly look after their employees' health – physically and mentally – are also more attractive to future talent and see higher retention from current employees. Supporting employee mental health can also help reduce the number of sick days taken, allowing team dynamics to stay positive.
How to Support Employee Mental Health
A key part of supporting employee mental health is having tools and resources readily available to them. These might be leaflets, lifelines or regular workshops but, whatever form they take, they should be up to date and from a reputable source.
It is also important to encourage an open-minded culture at work, where employees feel comfortable talking about their mental health. The best way to promote this type of culture is to lead by example – talk openly about your own mental health and regularly ask other employees how they are feeling.
Having regular discussions about mental health is a key part of beating the stigma, as it normalises the mental health problems that many people deal with silently on a daily basis.
How Hooray Health & Protection can help
When we work with a new client, many business owners are unaware of the support services that are available for no additional cost with their employee benefits packages. These services are included in many of our insurance packages to help reduce absences and therefore the cost of the policies for all parties.
Group Income Protection, Business Health Insurance and even some Employee Life Insurance policies now have 'Employee Assistance Programs' included in the policy. These provide free access to unlimited telephone counselling or up to six face to face counselling sessions to help support staff.
Many insurance policies also include Cognitive Behavioural Therapy, virtual doctor consultations and awareness resources such as wellbeing toolkits.
Hooray Health & Protection are insurance brokers, and we don't claim to be mental health experts. We do, however, know what insurers can provide, so we can help you to find the perfect policy to support your staff completely.
For a free review of a new or existing policy, feel free to reach out to one of our friendly advisors using the chat function or on 01273 222805!