A Guide to Buying Employee Life Insurance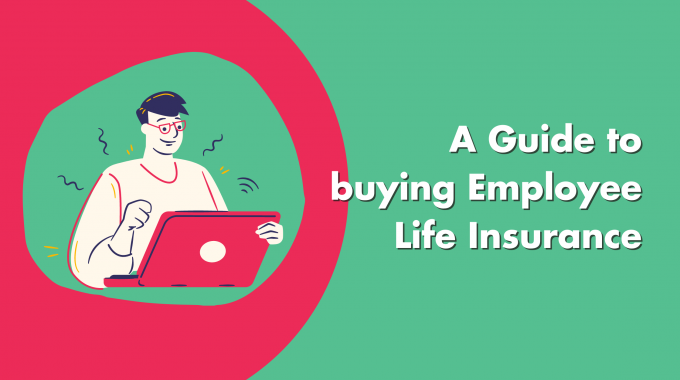 Employee Life Insurance currently protects over 9.8 million people in the UK for death benefits that equates to an eye-watering trillion pounds of cover.
Paying out over £1 billion in claims to 10,027 families during 2018 it is one of the most important employee benefits in the group risk market.
In this guide we will discuss everything you need to know about setting up your Employee Life Insurance policy and ensure you get the right level of cover at the best price for your business.
What is Employee Life Insurance?
Employee Life Insurance is designed to support your employee's family and loved ones in the event of their passing with a one-off lump sum payment.
It provides numerous support services to employees- including bereavement counselling, probate support, employee assistance programmes and healthy lifestyle rewards.
How much can I cover?
It is down to you when choosing what level of cover, you want to provide your employees and we advise it is always best to request several different variations when starting a new plan.
You can request a multiple salary for employees such as two times their annual salary or alternatively offer a fixed lump sum such as £20,000 per employee covered.
The same level of benefit does not have to be provided to all employees at a company. You have the option to split the policy into categories and offer different levels of cover depending on seniority, length of service, job role etc.
When choosing the levels of cover for each employee this can significantly impact the pricing of the policy, so we always advise seeking financial advice when starting a new policy.
How much does Employee Life Insurance cost?
Every company is different, and its employees are all unique individuals, so the pricing provided for employee life insurance is not a one size fit's all approach.
In 2017 one of the world's largest reinsurance companies 'Swiss Re' announced in their group watch report, the average cost per employee is £115 per year. This price however is based on the whole market and that is mainly large corporates.
We have provided some test prices for SME businesses below which can help provide an insight to the employee life insurance prices.
Are pre-existing health conditions covered?
When starting a new policy, the insurance company will include a free cover limit on the scheme- this is the limit you are automatically covered to without having to complete any health questionnaires or medical disclosures.
In most cases, the more people covered under the policy the higher the limit will be on the scheme, but some insurers will provide higher limits to attract SME businesses.
Approximately 95% of the employees we have sourced cover for have not had to complete any health questionnaires and have been automatically covered under the policy. 
Most times it is just the highest earners on a policy that will require medical underwriting and again this is only for any benefit over the free cover limit- they are still automatically covered for the benefit under that limit.
Who pays for the policy?
99% of the policies in the UK are employer paid as provided as an employee benefit as agreed in the employment contract.
There are solutions available for employee funded policies, but these are usually only available for large companies as requires a high take up of staff and are considerably more expensive then employer paid policies as employees can opt in at any time which is an increased risk to the insurer.
How is Employee Life Insurance taxed?
Employee Life Insurance is paid by the employer and in most cases is treated as a claimable business expenses against corporation tax relief.
Premiums are not treated as a P11D benefit in kind for your employees either- this means there is no additional tax for them to pay.
When it comes to making a claim, if the scheme has been arranged as a registered policy, it can be paid tax free into a master trust to be paid to nominated beneficiary.
If the policy has been arranged as an excepted scheme due to issue with a members ' life time allowance' it will depend how the policy has initially been set up.
Hooray Health & Protection are insurance brokers and not tax experts so we would always advise referring to your accountant before proceeding. 
Do you offer an Employee Life Insurance Comparison? 
Hooray Health & Protection are a whole of market insurance broker so we would approach all insurers on your behalf. 
We are paid by the insurers for placing business with them so do not charge a fee and can guarantee you will not be paying any extra for using us.
If you would like a 'Free Employee Life Insurance Comparison' please call us on 01273 222805 or request a quote.