What to consider when buying Income Protection Insurance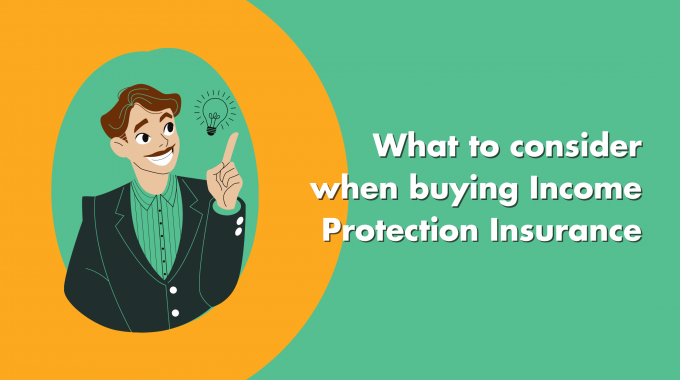 We know that finding the right Income Protection Insurance scheme can be a massive headache. With the huge range of providers, policies and levels of cover out there, it would take years to search through every possibility.
Employee benefits insurances are our bread and butter here at Hooray Health & Protection, so we've used our industry knowledge to collect our top tips for finding the right policy:
Check for existing cover
It's time to check your paperwork draws (sorry!) because our most important advice is not to pay for the same cover twice.
If you're employed, get your contract out and check to see if your company provides you with Income Protection. Business Income Protection schemes protect 2.46 million people in the United Kingdom.
Next, check your bank statements to make sure there aren't any direct debits for old policies still taking payment. Around 30% of people we talk to have some cover in place that they weren't even aware of (usually through work).
How long do you need cover for?
Searching online for income protection brings up hundreds of results offering income protection for as little as £1.75 per month, but these will often not cover you for very long.
You might be paying less per month but what happens if you're off long term sick, your policy stops paying, and you have bills to pay?
Think about how long you could survive without your income when deciding a policy. It might be tempting to choose the cheapest option but it's not always the right choice.
If the price looks too good to be true…it usually is!
Always check the T&C's
Insurance companies have done a great job recently of being open and honest about all terms and conditions.
Make sure when taking out a policy that you have read everything yourself or had everything explained to you by your insurance broker.
Ensuring you know the differences between Own Occupation, Suited Occupation and Any Occupation when choosing your policy is extremely important, but often overlooked.
Next Steps
We would love to list every possible consideration in this guide, but there's never a one size fits all approach with insurance, especially when it comes to income protection.
Before deciding your next options, feel free to call one of our team at Hooray Health & Protection on 01273 222805.
There is no fee for our service, and we can talk through the best options for you. You also won't pay any extra on your premiums by going through us, so we will always give you the best price for your perfect policy!