Income Protection Insurance for business owners: what are your options?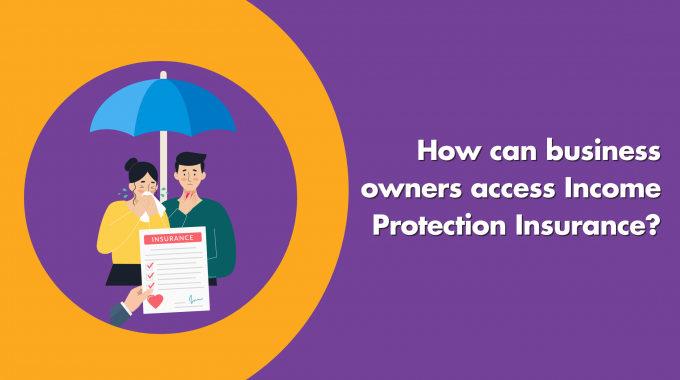 As a business owner, it is important that you not only provide support for your teams but also support your own financial and physical wellbeing when sickness strikes.
Which poses the question: what are the options when it comes to Income Protection Insurance for business owners?
Income Protection Insurance – AKA Sick Pay Insurance – is available in two main forms: group plans and individual plans. While group plans are designed for businesses, individual plans are – you guessed it – taken out by individuals on a personal basis.
Business owners often want to buy a plan for the following reasons:
To insure themselves or one employee only
To insure two or more people
To insure large groups of people
In this article, we outline how Income Protection Insurance works for business owners – including buying options, price ranges and the UK providers currently operating in the market.
Would you like to fire questions at an expert insurance advisor free of charge? Contact us on 01273 222805 or use the bottom right chatbox. 
Income Protection: a brief introduction
Let's first look at how Income Protection generally works. The first, and most basic, thing to know is that it provides financial support if the included person/s is unable to work due to ill-health.
While statutory sick pay will cover employees for up to 28 weeks, Income Protection can be designed to kick in when that period comes to an end – or pay out on top of statutory sick pay for extra financial support. This is true whether it's taken out as a business or personal plan.
Income Protection doesn't cover 100% of your salary. When setting up the policy, most business owners opt for a percentage to cover which can be as high as 75%. In other words, in the most generous case an employee will receive 75% of their salary from the insurer, helping them cover everyday living costs until they're back on their feet.
Going solo? Income Protection Insurance for business owners
Unfortunately, there isn't a business plan dedicated to solo business professionals – all plans will require a minimum of two people. This leaves you with two options: a personal plan or Key Person Insurance (sometime referred to as Key Person Income Protection).
Key Person Insurance provides financial support to businesses if the insured person is unable to work due to death or illness. Every employee is important to the running of a successful business, but if the business will likely suffer significant financial impacts from the loss of one team member (which could include the director) then it's worth considering this form of coverage.
Read more about Key Person Insurance here.
A personal Income Protection plan is often taken out by:
Self-employed professionals unable to access statutory sick pay
Limited company directors unable to qualify for a group plan
Employees who are not provided Income Protection by their employer
A Group Income Protection scheme is usually advised for business owners with more than one person to cover (we cover this topic in the following section).
With Income Protection, you must lay bare your financial situation to a broker or adviser, which can include information related to:
Debts
Mortgage/Rent
Bills
Living expenditure
Childcare
Food/Household essentials
Any other monthly commitments
Income Protection Insurance for two or more people
When a business owner is looking to buy Income Protection Insurance, they might also want to cover a business partner, a single employee, or a small team. Ideally, they would purchase a Group Income Protection scheme. Yet too often, such people get turned away!
Most insurers in the UK market will only provide Group Income Protection coverage to companies with at least ten employees. However, at Hooray we work with providers that are willing to offer cover for businesses with only two employees. This means you and your business partner or small team can get the coverage you need.
Much the same as an individual policy (see previous section), Group Income Protection Insurance for business owners can be adjusted to specific needs and budget. How your policy operates and how much you are paying in premiums depends entirely on the amount of coverage you wish to offer, available budget and demographics.
Pre-existing health conditions can be covered under the policy if all employees are actively working.
Many insurance providers will also include rehabilitation tools, added-value services, and further support options in their group policies, such as:
Virtual GP
Mental Health Support
Physiotherapy
Early Intervention
The purpose of these interventions is to minimise sick days by helping staff return to full health and fitness more quickly.
Over half of start-ups (58%) are offering Group Income Protection to their staff, according to our employee benefits survey carried out last year. While these stats include venture capital backed firms alongside bootstrap start-ups, it's still indicative of the popularity of this particular benefit and reflects how start-ups are willing to go above and beyond to safeguard the financial wellbeing of their staff and provide the best support they can.
This makes us incredibly happy here at Hooray, where we pride ourselves on helping start-ups and small businesses establish insurance and employee benefit schemes typically out of reach.
If you're looking to invest in Income Protection Insurance designed for business owners, email us at [email protected]. Our friendly team of experts will be happy to provide any quotes or answer any queries FREE of charge or obligation.
How much does Group Income Protection cost business owners?
The cost of Income Protection premiums for business owners varies depending on a variety of factors we've listed below. The final sum a business owner will pay is usually calculated as a percentage of the gross payroll, but many factors affect this:
Coverage period:
If opting for a temporary/short term plan (usually spanning over a 1,2 or 5-year period) the premium will be low. If you're going for a long-term plan (e.g., up to retirement), the premium will be higher.
Age:
The older you are, the higher chance you have of becoming seriously ill. This will be taken into account with premiums getting more expensive as you get older.
Percentage of income covered:
Many individuals opt for a minimum percentage of 50%, with most business owners feeling comfortable going between 60-75%. Again, the higher the percentage, the higher the premium.
Occupation:
What you do for work will have one of the biggest impacts on your premiums. For example, if you are in a high-risk role (e.g., steelworkers, roofers) there is a higher chance of serious accidents and needing to claim, as opposed to those in low-risk roles (e.g., office/retail workers).
Deferral period:
This refers to the period in which you must be absent from work before a claim can begin. This must align with your business's internal sickness absence policies, usually ranging between 13-26 weeks. The shorter the period, the higher the premium.
A list of Income Protection providers in the UK
At Hooray, we have connections with all the UK insurance providers which means we can deliver the best deals and quotes available. We will never recommend an insurer whose paid claim percentage is below 80%!
Below we've listed a handful of insurance providers in the UK leading the way in Income Protection:
It's rarely the case that one insurer is better than the other. Instead, it's down to how the specific policy they offer relates to your business need.
The impact of investing in Group Income Protection for your business 
Every business, big or small – and no matter the industry – can benefit Group Income Protection:
Shows staff you genuinely care about their financial wellbeing
Provides employees with peace of mind that financial protection will be there when they need it
Offers access to rehabilitation and absence management specialists/services
Cheaper & easier to manage than a personal scheme, covering multiple/all employees under a single plan
Allows your staff to fully recover at their own pace improving overall workplace wellbeing
Employers benefit from the premiums which attract corporation tax relief
Employees have no financial stress around tax implications – not a benefit in kind, so no additional tax
Reduces strain on the business owner to continue paying full staff salary
Flexible payment options to suit your business needs – e.g., annually/quarterly/monthly
Limited underwriting included – keeping things simple
Group Income Protection has proven to be very successful in its implementation – in 2021, 80% of all employees that Aviva provided with rehabilitation support returned to/remained at work.
Are you ready to protect your income?
Research suggests that 1 in 10 of us is likely to need to take over 6 months off work due to ill health during our working life – 6 months feels like a long time to be missing from your business! Investing in Income Protection not only protects your business, but it also means you are giving yourself the time needed to reboot and get back to your old working self.
At Hooray Health & Protection, we understand the industry – everything comes with its details and complications. We recognise the importance of getting these decisions right and ensuring that what you purchase will offer real business support when it's needed.
Call us on 01273 222805 or click on the bottom right chatbox and we'll deliver straightforward advice and the most competitive quotes for FREE.