Working in partnership with HR Solutions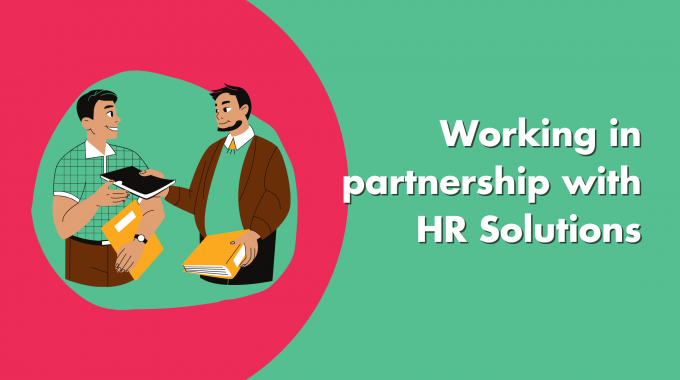 Hooray Health & Protection are delighted to announce our new partnership with HR Solutions.
Under this new agreement, our insurance specialists here at Hooray will be able to support business owners' enquiries specific to employee benefits insurances. We will also be able to manage business' benefits packages and source the perfect policies at the best prices.
This new partnership will enable us to share our knowledge with even more businesses – which is the reason we started Hooray (and specifically this knowledge hub) in the first place. It is going to be a great chance for even more businesses to gain access to free, impartial policy reviews.
HR Solutions share our passion for making the best insurance advice accessible to everyone, so we are happy to be working together to get businesses the best deals on their insurance policies.
As well as offering practical support such as payroll and recruitment, HR Solutions help businesses to train their employees, settle disputes and manage the difficult parts of being an employer.
Also being leaders in the health and safety field, HR Solutions' Health, Safety and Environment division allows businesses to outsource health and safety management.
By managing compliance, training and legal issues around health and safety, HR Solutions are supporting businesses through some of the most challenging parts of COVID-19.
Charlie Cousins, our director here at Hooray Health & Protection, anticipates great things from this new partnership: "We have witnessed firsthand the great work HR Solutions do and following our collaboration in our employee benefits we are thrilled to work with such a terrific group of people.".
HR Solutions are offering a free 30-minute call with one of their expert HR advisors as a uniquely generous support service for businesses who might need it. Any HR-related queries will be answered in this call – no strings attached.