What International Employee Benefits Insurances are there?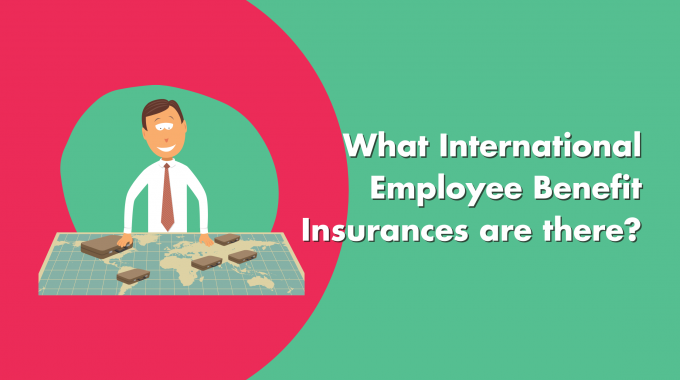 Anyone who manages Employee Benefits for a business with global operations will tell you how difficult it can be to keep track of all the different policies. Each one has different performance, legal requirements and needs rules and regulations update constantly.
Hooray Health & Protection work with several businesses that are expanding operations globally, and many are finding it increasingly difficult to manage the policies.
Here is a quick run-through of some of the International Employee Benefits and how they can support your employees whilst your business grows.
International Business Health Insurance/ International Private Medical Insurance
International Group Health Insurance is the most often requested policy for us to review concerning international business, which is understandable as arranging Health Insurance on a global level requires several considerations.
These considerations include the country's public healthcare system, access to private hospitals and the current level of cover they are receiving from their employer.
One of the main perks we find with international insurers is that they are more open to reviewing high risks then UK insurers tend to be. Businesses working in countries that the FCO has advised against travelling to, or working in high-risk occupations, are more likely to find international insurers willing to help than local insurers.
International Group Life Insurance/ International Employee Life Assurance
International Business Life Insurance for employees is a niche but growing market. More employers are wanting to provide to their employees' families or loved ones with financial support in the event of their death.
Fortunately, the majority of markets operate Group Life Insurance in the same way, making the policies easier implement then International Business Health. Nevertheless, we still advise talking to a broker to ensure that you are reviewing every advisor, as each one has different terms and conditions.
International Group Income Protection/ International Long-term or Short-term Disability
International Group Income Protection supports your employees if they become unable to work due to an accident or sickness but needs to be considered in line with the employee's contractual benefit requirements.
If you search 'International Group Income Protection' on Google, you will see that only two providers offer this niche product. We highly recommend reviewing International Group schemes with a specialist broker to ensure all local, regional and global risks have been considered.
International Group Critical Illness Cover
International Group Critical Illness provides your employees with a lump-sum payment if they are diagnosed with a serious illness whilst working at your company.
On an international and local level, this is one of the products requested least by employers but desired most by employees (that know about it).
Group International Personal Accident Insurance
Group International Personal Accident Insurance provides cover for your employees anywhere in the world if they suffer an accidental injury or death.
Policies can be tailored to your business, so, if you have employees travelling to high-risk countries or working in high-risk industries, we can match the plan to your businesses requirements.
Kidnap and Ransom Insurance
Although insurance to pay ransom after being kidnapped is not an employee benefit, it still needs to be considered when implementing international benefit polices.
If employees are working in countries with a high kidnap rate (such as Pakistan, South Africa or Somalia), it is essential to provide cover for the worst-case scenario.
Hooray Health & Protection can help review or implement any international employee benefit policies you have. Feel free to reach out to us on +44 (0) 1273 222805 for a free consultation.