Importance of Key Man Protection for Businesses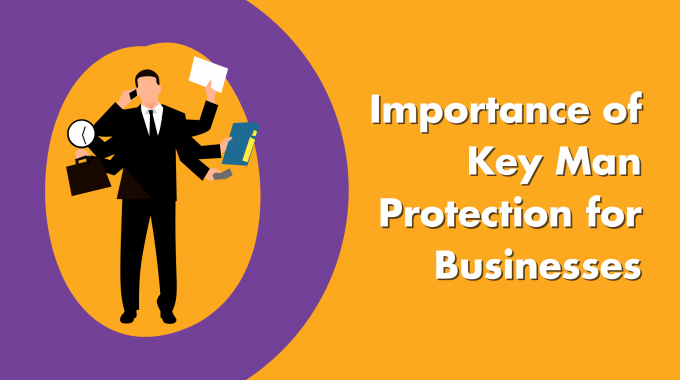 When you're running a business, there is a lot to sort out. You're jumping between tasks, sorting out employees, and doing your best to delegate tasks. You don't think about the ifs and buts in life, but what if that key staff member – you or someone you trust – was no longer around? Could your business survive? Welcome to Key Man Insurance.
What is Key Man Protection? 
It's an unwelcome fact that four in five sole traders believe they have at least one key person that keeps everything running. There is a lot you can risk assess within the workplace, and measures you can take to stop accidents from happening, but what if you (or your key person) becomes critically ill or dies unexpectedly? A morbid thought, sure, but also one that you need to take into account.
Key Man Protection is where your company takes out a life insurance policy on the key person in charge of the business. Usually, this is the owner, founder, or a few key members of staff that the company simply could not run smoothly without.
In the event that person dies, or suffers a critical illness, the business will receive a financial payoff so that the company can run smoothly. In a small business, this is particularly important because these are the ones that are most likely to collapse without their key person.
What Does it Cover? 
The policy covers a key person, or persons, within the company. In the event that person (or group of people) dies, your business will receive the money so that they can keep running while they look for a replacement.
However, it doesn't just cover death. If those who are covered become critically ill or disabled and can no longer work, the insurance can pay your business – provided it is included in the terms of the agreement.
A common reason that a business may decide to take out this form of protection – aside from common sense – is because they wish to take out a business loan through the bank or venture capital funding. The majority of lenders have this as a requirement because if the key man does pass away or become unable to work, they are covered financially and reassured that the loan/investment could be repaid.
The important thing to remember is that it doesn't work quite the same as Group Life Insurance. The business also pays the premiums for the person, or persons, that are covered, and the business is paid as and when it is required.
Contrastingly, Group Life Insurance works where the business pays the premiums, and the family/next of kin of that person receives the payoff if it is ever required.
When Should You Consider It? 
You may be weighing up the costs between Business Health Insurance, Key Man and all the other insurances your business require but, really, the second you start your business is when you should start to consider it. This is especially true if you run a small business because these are the most vulnerable when they lose a key member of the team.
It might seem morbid and highly unlikely, but is it really worth the risk to remain uninsured while you are trying to create your own empire? It gives you and your workers peace of mind, and it can also make it easier for your business to borrow money. What do you have to lose?
For a free review of a new or existing policy, give one of our friendly advisors a call on  01273 222805.