Group Critical Illness: Frequently Asked Questions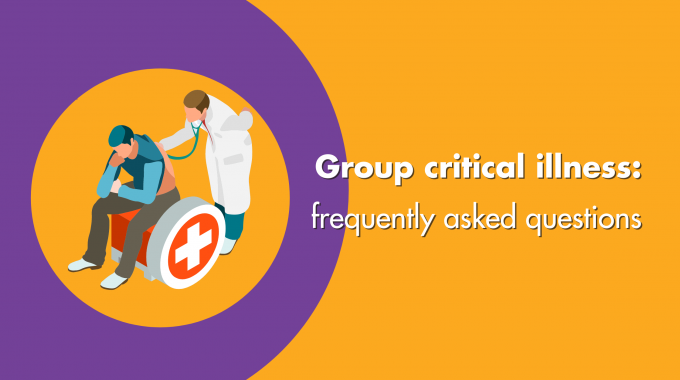 Here at Hooray Health & Protection, we promise to share our knowledge with our clients completely free of charge to help grow our industry.
This is the first in our series of posts highlighting our most commonly asked product questions. We are starting with Group Critical Illness Insurance because we receive the most questions about this product.
Critical Illness insurance for businesses is one of the newest employee benefits on the market, but it is also one of the best ways to fully support your employees.
Below are some of the most commonly asked questions about Group Critical Illness. We will continue to update this page as we receive more requests.
What does Group Critical illness cover?
Group Critical Illness insurance provides a company's employees with a financial safety net in the event of a serious illness.
A lump sum cash benefit will be provided to the employee, which can be used to help cover costs in any way they choose. Some common uses of the payment are:
Medical expenses
Financial obligations
Changes required to their property following an accident or illness etc in the event they are diagnosed with a critical illness
Is Business Critical Illness a Benefit in Kind?
Business Critical Illness cover is usually considered a benefit in kind. That means that employees will be liable for the tax on the premiums that the employer is paying. It is organised by HMRC, who will deduct this from their personal allowance.
What Critical Illnesses are covered?
That completely depends on what insurer you purchase your package from. Most insurers cover:
Stroke
Cancer
Heart Attack
Coronary Artery Disease
Chronic Lung Disease
Chronic Liver Disease
Kidney Failure
Major Organ Transplant
Blindness
Deafness
Loss of Speech
Coma
Serious Burns
Multiple Sclerosis
Paralysis
Alzheimer's
Motor Neurone Disease
Parkinson's
Terminal Illness
Major Trauma
Each insurer is different, but here at Hooray Health & Protection, we will always tailor your package to perfectly suit your business.
How is Group Critical Illness taxed?
Business owners benefit from the ability to reclaim the premiums as a business expense but employees must be aware the premiums class as a P11D benefit which will incur them an additional tax charge each month.
I have a critical illness policy through my business, are my family also covered?
Some insurers will automatically cover children up to a set amount for a reduced number of child- and adult-specific conditions. Partners are not usually covered under a company's critical illness policy.
If, however, your company has taken the scheme out on a flexible benefits basis, you may have the option to add your partner for an additional cost.
Unfortunately, these policies will usually only be available to larger companies, because many insurers have a minimum of 250 employees to take out flexible schemes due to the complex administration process involved.
Do you pay tax on a Businesses Critical Illness Insurance payouts?
Claim payments are usually tax-free with no income tax for employees on Group Critical Illness insurance payments. If you need to claim on your policy, always call a protection expert as soon as possible as there may be added value services that can assist with your recovery.
I am quitting my job; can I continue with the critical illness cover if I pay?
When leaving a company, there is no continuation option to carry on being covered by the businesses critical illness policy. Instead, Hooray Health & Protection can look to arrange new cover for you and might also be able to apply a discount to the first two months premium.
If you have any questions about Group Critical Illness insurance that we haven't answered here, please call us on 01273 222805 or email us at [email protected].