What does a typical employee benefits package look like?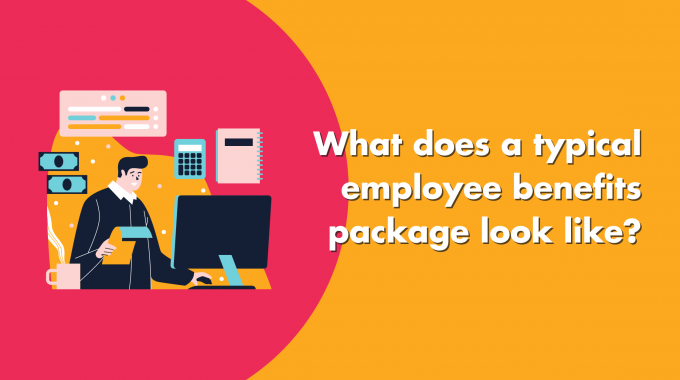 Planning benefits is easy when you know how, and we do. Here's some guidance on how to put together the perfect package for your business.
Ambitious businesses typically look to engage, protect and reward their people. First think about your priorities, these often form the starting point for the first one or two benefits that businesses introduce. Ask yourself:
What happens if one our team needs prompt medical consultation or treatment? Business Health Insurance covers the cost of private treatment for short-term illness or injury and your team member will be back on top form before you know it
How long could one of your team cope for financially if they weren't able to work due to long term illness or injury? Just because someone is ill doesn't mean that the bills don't need paying: housing costs, food, utilities, school fees and day to day living costs don't simply disappear.
Group Income Protection secures a regular income for your people if they fall ill or can't work, and they'll know you really value what they do
What happens if a staff member dies? Do you simply express your sympathy, or do you help out? Group Life Insurance pays your employee's loved ones a lump sum if the employee dies. It can't compensate for their loss, but will show you care
Can your employees afford to retire? Or do they need to keep their nose to the grind forever and a day? A Pension Plan means your people have a continuing income when you stop paying their salary, so they can make the most of later life
In addition to covering off the basic essentials you probably want to think about offering:
Childcare vouchers
Help ease the burden of childcare costs for your staff by paying a set amount directly to their childcare provider each month. Usually run as a salary sacrifice arrangement helping both the business and the employee make National Insurance savings on salary exchanged for vouchers
Cycle to Work
A cycle to work scheme helps your team stay fit and healthy. Your staff take out an interest free loan from you to purchase the bike and spread the payments over 12 months. Through salary exchange you and your team makes National Insurance saving.
Dental Insurance
Give your staff access to a dental plan that helps remove the fear of unexpected, costly dental charge
Group Critical Illness Insurance
If one of your team is diagnosed with a critical illness they will receive a tax free lump sum. It includes cover for the conditions that people worry about most, including cancer, stroke and heart attack
Travel Insurance
Gives your staff complete piece of mind when they're away on holiday
Discounted Shopping Portal
Offers your employees access to an exclusive website where they can take advantage of great offers and discounts, including saving money on groceries
Gym Membership
Support the team in keeping fit by paying toward their gym membership   
Health Screening
Help to spot health risks and even identify major illnesses, which can then be diagnosed and treated. Employees walk from a screen with a health improvement plan
Don't forget the other employee benefits that you may provide:
Bonuses
Generous holiday entitlement
Flexible working
Mobile phone
Laptop
Eye tests
Coffee, tea and possibly some food
Not forgetting a great place to work!