Protecting your family with Health Insurance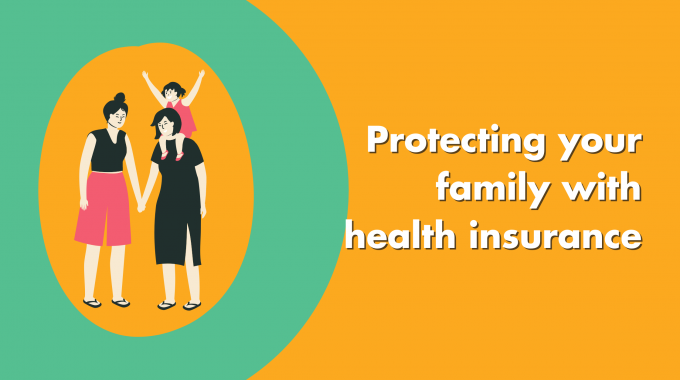 Although it is not a nice thought, throughout the course of our lives it is likely that a member of our family may get injured or sick and require medical treatment.
In the United Kingdom, we are lucky enough to have the fantastic NHS in place to support us when we need medical treatment. Although we love our NHS, its underfunding and overuse sometimes means that there are significant waiting lists for treatments.
Understandably, these waiting lists are enough for some families to choose to move away from the NHS and seek private healthcare instead. Private healthcare allows families to choose which hospital they receive treatment in, and also ensures that they are seen straight away.
Whilst private healthcare has clear benefits, it is not cheap, and some treatments can end up costing family's tens of thousands of pounds.
If you want your family to be treated at a private hospital, you have two options: pay for the treatment yourself or claim on an insurance policy that began before the treatment was required.
Obviously, many people are unable to take the hit of a hefty medical bill, which is where health insurance can help!
What is Health Insurance
Health insurance is an insurance policy that covers the costs involved with receiving treatment at a private healthcare facility in the United Kingdom.
When arranging the policy, you will choose what treatments or conditions you want covered and, in the event of a claim, you can recover some or all of the costs of any medical treatment you receive.
Health Insurance can be arranged to cover yourself, you and your partner or your entire family.
It is designed to cover acute conditions which are sudden but can be cured with treatment, rather than long-term chronic conditions which are usually uncurbable.
Covering your family with Health Insurance
Health Insurance can get expensive, and when you have a family to look after it can seem daunting to commit to a product you hope never to need.
Cost is often the reason that families choose not to take out Health Insurance, so we would not advise anyone to take out any insurance policy without first calculating their available budget.
To keep expenses down, there are a few policy choices you can make.
The most obvious choice is to decide which treatments you think you might need cover for. The more treatments you are covered for, the more expensive your policy will be.
You can also look at reducing the cost further with a less comprehensive cover. That means that your premiums will be cheaper, but you will have to pay part of the cost of treatments.
Depending where you live in the country, we also suggest reviewing the hospitals you have access to as removing certain ones can save you money on premiums.
If you reside in central London, for example, your premiums will routinely be higher, because of the more expensive hospitals in the area. Voluntarily restricting access to these can reduce your premiums and help keep Health Insurance affordable.
We always advise our clients to review every policy you have at the same time, to ensure that you are not paying twice for cover that is provided as an added extra with other insurances.
Before sourcing prices for your family, it is also worth checking with your employer to see if they provide healthcare via your employee benefits. If this is the case, you can review the option of adding your family onto a work plan, which could give you a significant saving.
Hooray Health & Protection do not charge any fees for finding you the right health insurance policy – the price you receive from the insurer would be the same as going through us.
We ensure you receive the right advice across our panel of insurers and can help support you in finding the right policy to cover you and your family, but at a fair price.