Best Health Insurance in the UK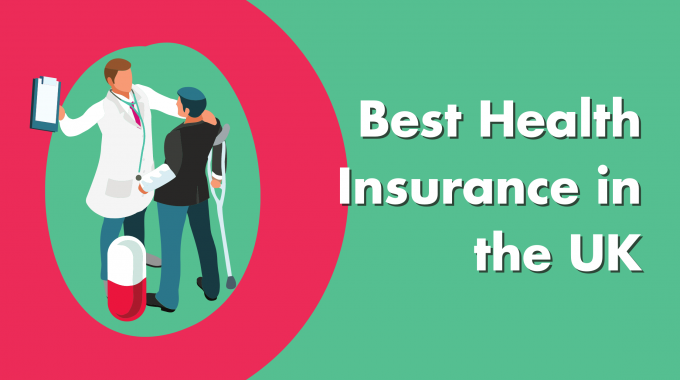 It's the question on everyone's lips….
No, not "what will happen after Brexit".
No, not "what will happen once we get a Coronavirus vaccine".
…. What is the Best Health Insurance in the UK?!
Unfortunately for the tens of thousands of people who are Googling that very question from the UK, there is no easy answer.
Private Health Insurance should never be a one size fits all approach, as every insurer has its own unique terms and conditions which can impact every client differently.
Although we can't tell you which is the best policy overall, we can give you some expert advice to help you find the best policy for you!
Below are the top five things you should consider – at a minimum – when reviewing a new or existing personal health insurance policy.
Hospitals Covered 
Every health insurer has a unique hospital list, which often varies across the different levels of cover that they offer.
When considering Private Health Insurance, you should always ask to see the hospital list for the insurance company. 
You are not going to be happy after spending hundreds (or thousands!) a year for your policy if you then have to travel 40+ miles to the nearest covered hospital for treatment to be able to claim.
It is also worth highlighting for clients based in London that most insurers will exclude hospitals in certain areas (Harley Street, for example) on their standard list, in which case you will have to pay a fee to have these covered.
Claims Process
When choosing an insurer, you should always consider their previous claims history and how easy they are to deal with when it comes to making a claim.
To get a good idea of this information for a variety of providers, our friendly experts at Hooray Health & Protection can conduct a free market analysis for you.
Here at Hooray, we deal only with insurers who make the process simple and come back to us as quickly as possible.
At the claim stage, we do not want to be waiting weeks for a decision or having to argue whether a claim valid or not.
Pre-Existing Health Conditions
Depending on the underwriting you choose, medical insurance companies can exclude any pre-existing conditions from the last five years. They might cover you in the future, however, if you go two years without needing treatment or showing any symptoms.
If it is a minor condition, you can ask an insurer to review this on a fully medical underwritten basis, but this may cost extra and can end up with a lifelong exclusion.
If you do have any pre-existing health conditions, you should always seek advice from a health insurance expert before proceeding, as they will be able to discuss all options with you.
Amount Covered
Choosing the right policy can be especially hard when trying to stick to a budget.
It might seem tempting to reduce the cover to save costs, but this could be heart-breaking if it turns out to be at the expense of something you need to claim for later on.
To ensure you make the right decision, our team of experts here at Hooray Health & Protection can conduct a free review for you, so that you get the exact cover you need for the best price.
Pricing 
Speaking of pricing, it is important to remember that there are aspects other than premiums that can end up costing you more.
Always find out if insurance providers have a no claims bonus or offer any incentives on the premium for you keeping fit and healthy.
If a policy is coming in significantly cheaper than others, then you need to establish why that is. It could be that it is impacting the level cover you receive.
Remember, if the price seems too good to be true, it probably is!
Hooray Health & Protection do not charge any fee for reviewing your new or existing health insurance policy, as we are paid a commission by the insurer for placing it with them. So, the price you receive from us will be the same price that you would receive directly from the insurance company.
If you would like to discuss any of this further, then please call us on 01273 222805 or request your free quote today.